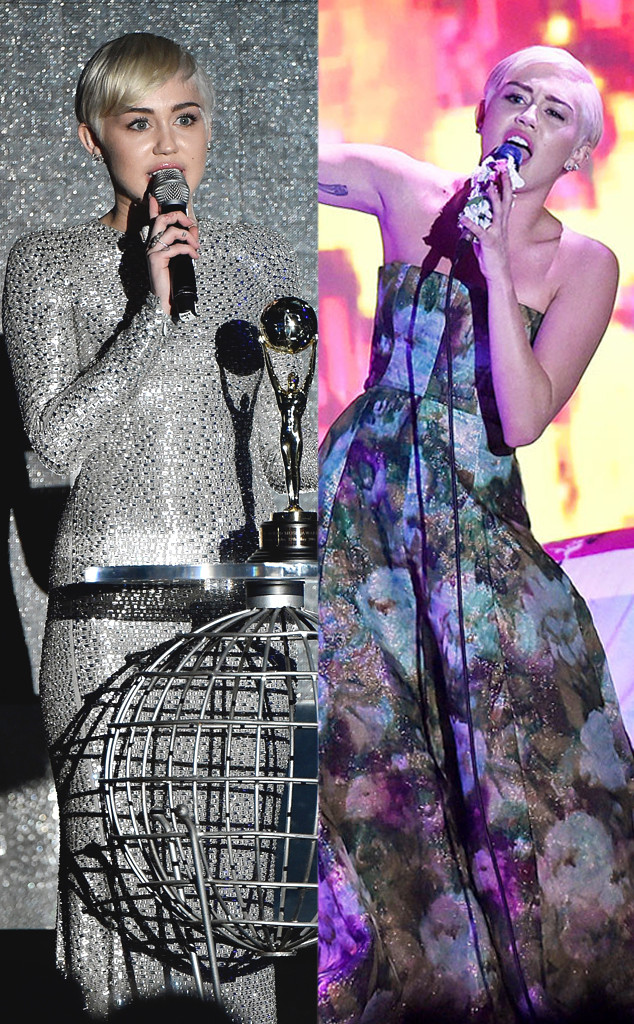 Pascal Le Segretain/Getty Images
We're not sure what's more surprising—that Miley Cyrus is wearing two costumes that remind us of famous objects or that we actually like both of the looks despite that fact! It's probably the latter since the "We Can't Stop" singer is always wearing something that reminds us of famous objects (and by famous, we mean awkward).
Today it's a crystal Kaufmanfranco column that could easily take the place of the Times Square countdown ball, and a giant Giambattista Valli gown that looks like it was crafted from a dozen impressionist paintings. So which artistic attire makes for the better look?