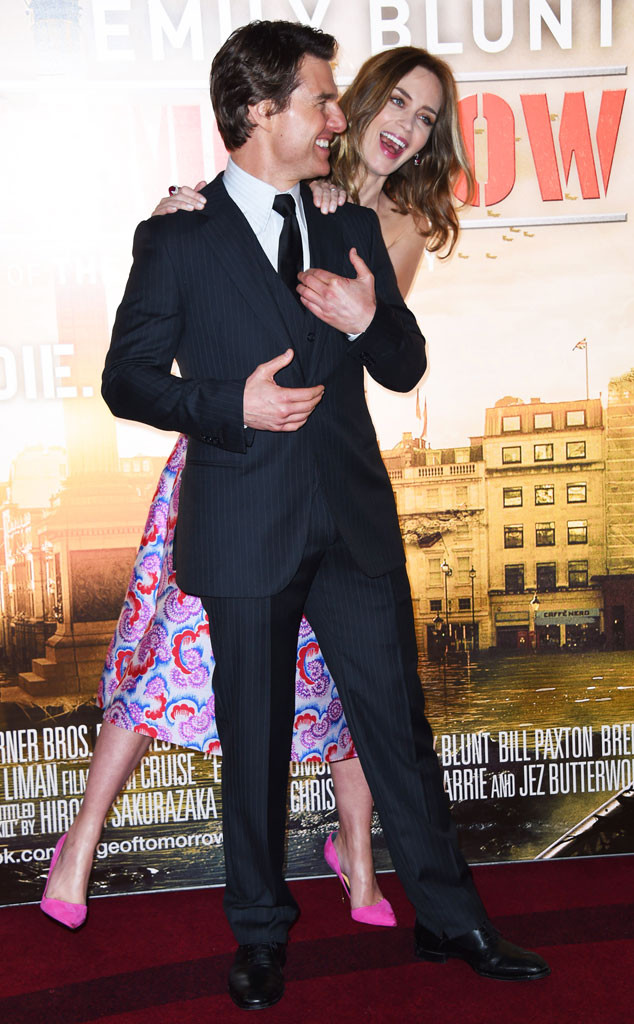 Dave J Hogan/Getty Images
In the new action flick Edge of Tomorrow, Emily Blunt and Tom Cruise co-star as soldiers fighting alien forces on and endless loop. However, there once was a day when Blunt wasn't such a fan of Cruise and his box office blockbusters.
In a recent interview with U.K. paper The Telegraph, reporter Helena de Bertodano smugly reminded Blunt she once dissed Cruise.
"A few years ago Emily Blunt said that she would rather do badly paid theatre for the rest of her life than ever accept a role 'as a spear carrier in a Tom Cruise movie,'" de Bertodano writes quoting Blunt.