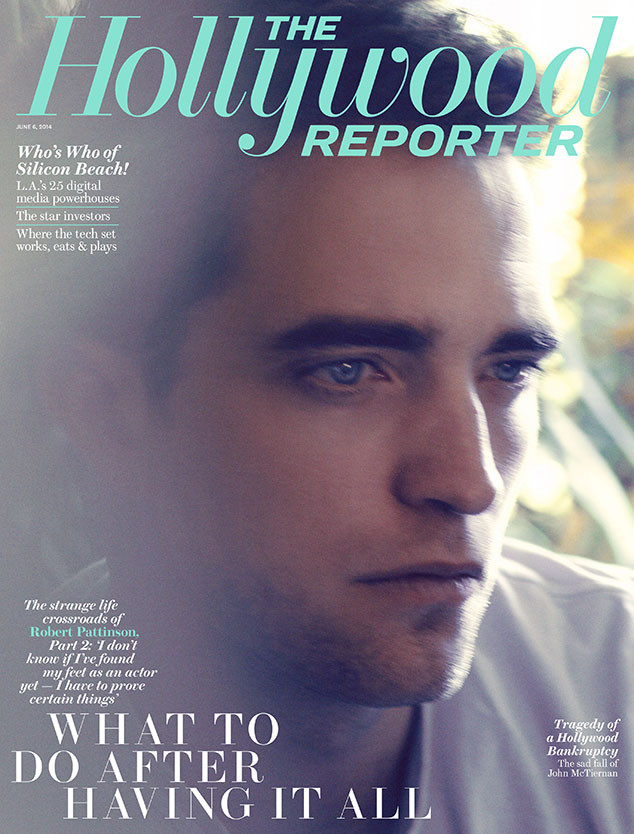 The Hollywood Reporter
Robert Pattinson and Kristen Stewart's love was immortalized in five Twilight films, but off camera, the co-stars' romance fizzled after the actress had a fling with then-married director Rupert Sanders.
Nearly two years have passed since Stewart was unknowingly photographed kissing Liberty Ross' husband. Though she and Pattinson tried to make it work, they eventually called it quits. Have the exes kept in touch? "Oh, yeah," Pattinson says blithely in the June 6 edition of The Hollywood Reporter.
Pattinson has earned acclaim for his post-Twilight work, yet he can't seem to escape his past. Asked to reflect on the blockbuster franchise today, he says, "Everything changed when they did the marketing, and the general public started to view [the films] in a different way when they started to push the 'team' aspect of it. It was like, 'I'm on Team Edward or Team Jacob.' That saturated everything, and suddenly there was a backlash. Whereas with the first [film], there wasn't a backlash at all."