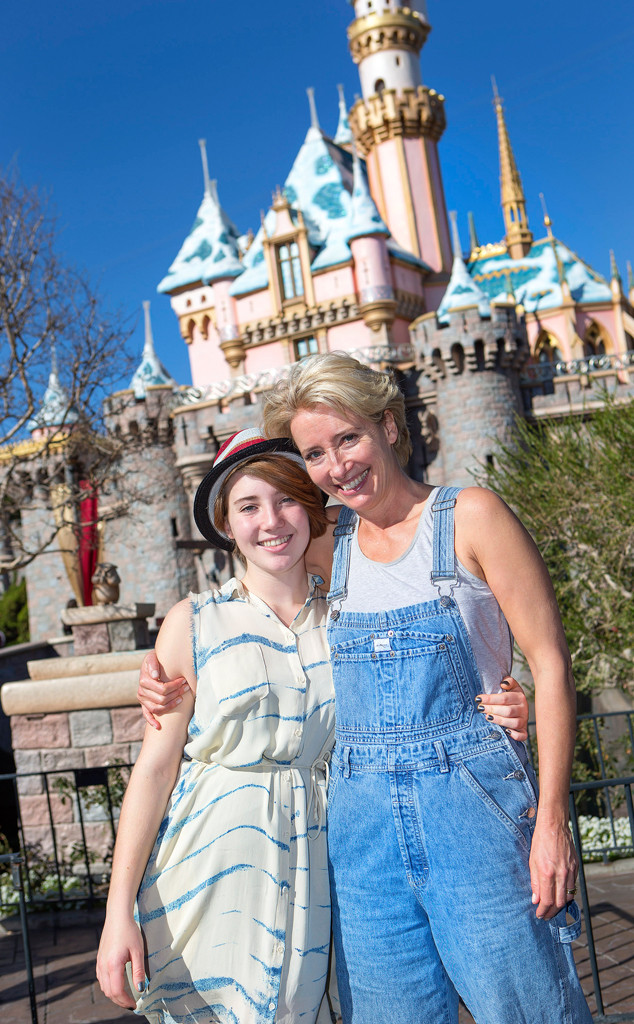 Paul Hiffmeyer/Disneyland
Emma Thompson's parenting tips may not be applicable to most moms.
The two-time Oscar winner told Britain's Daily Mail Saturday that she recently took a year off to "spend more time with my family," calling her self-imposed sabbatical a "birthday present to myself." According to the 55-year-old Saving Mr. Banks star, "I didn't actually act or write. I was just a mum."
What has Thompson been up to during her time off? "I taught drama at my daughter's school, cooked meals and had fun," she revealed. "I highly recommend others to do the same if they can afford it."
"You can't be a great mum and keep working all the time," Thompson said.
She isn't concerned with balancing her professional and personal responsibilities. "Sometimes in life you'll have some things, at other times you will have other things. You don't need it all at once," said the star, mom to son Tindyebwa, 26, and daughter Gaia, 14. "It's not good for you. Motherhood is a full-time job. The only way I could have continued working would have been by delegating the running of the home to other people. I never wanted to do this as I find motherhood profoundly enjoyable."