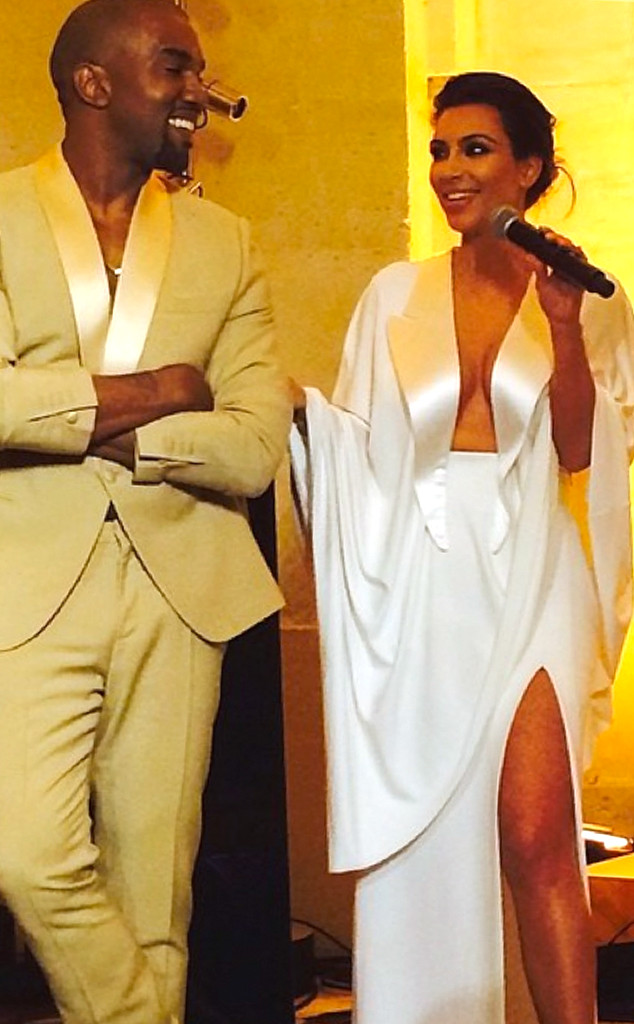 Instagram
First comes the epic wedding, then comes the honeymoon!
Kim Kardashian and Kanye West have already begun their post-wedding vacay, E! News has exclusively learned. And it seems like the honeymoon will be a short but sweet one for Kimye.
No details on the location of their trip just yet, but our source tells us that Kim and Kanye's honeymoon kicked off on Sunday, and will only be four days.
So why is the trip so short? The newlyweds have another wedding to attend! Kim and Kanye are expect to attend his stylist's wedding in Prague next weekend.