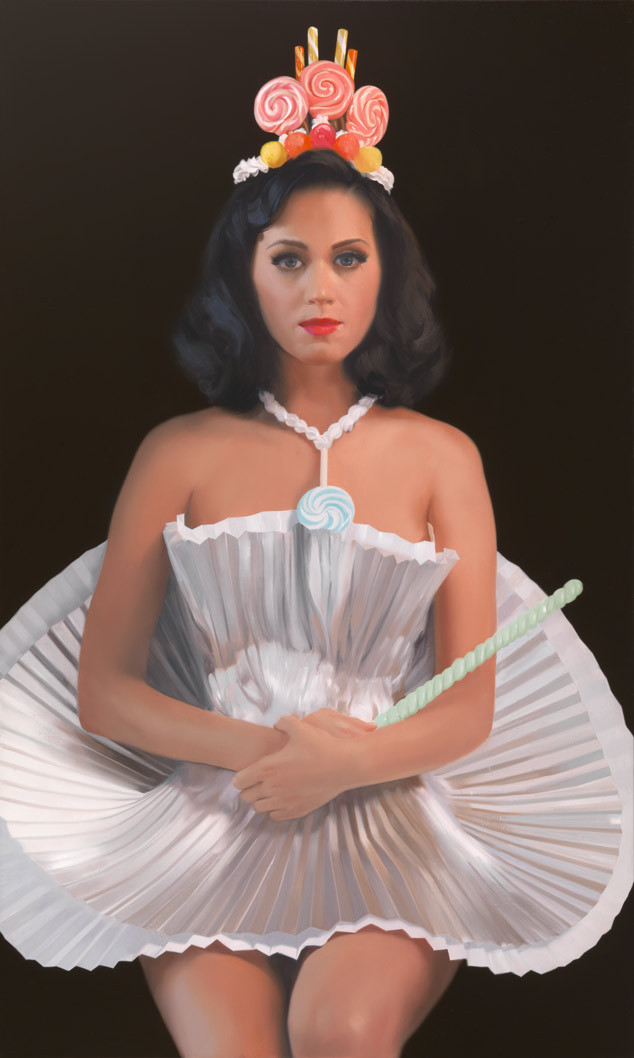 Will Cotton/Smithsonian National Portrait Gallery
From a cupcake bra to the Cupcake Queen!
Katy Perry's portrait will be joining the collection at the National Portrait Gallery in Washington, D.C., where the image will debut June 18 at the Smithsonian, according to the gallery's website.
Artist Will Cotton, who also collaborated with Perry on her 2010 music video for "California Gurls," created the portrait in 2010, which features Perry as the "Cupcake Queen," wearing a crinkly white dress inspired by a cupcake wrapper as well as a candy crown, necklace and scepter.
In the portrait, the "Fireworks" singer reigns over her loyal legion of fans as a nod to her top-tier status in the music biz.