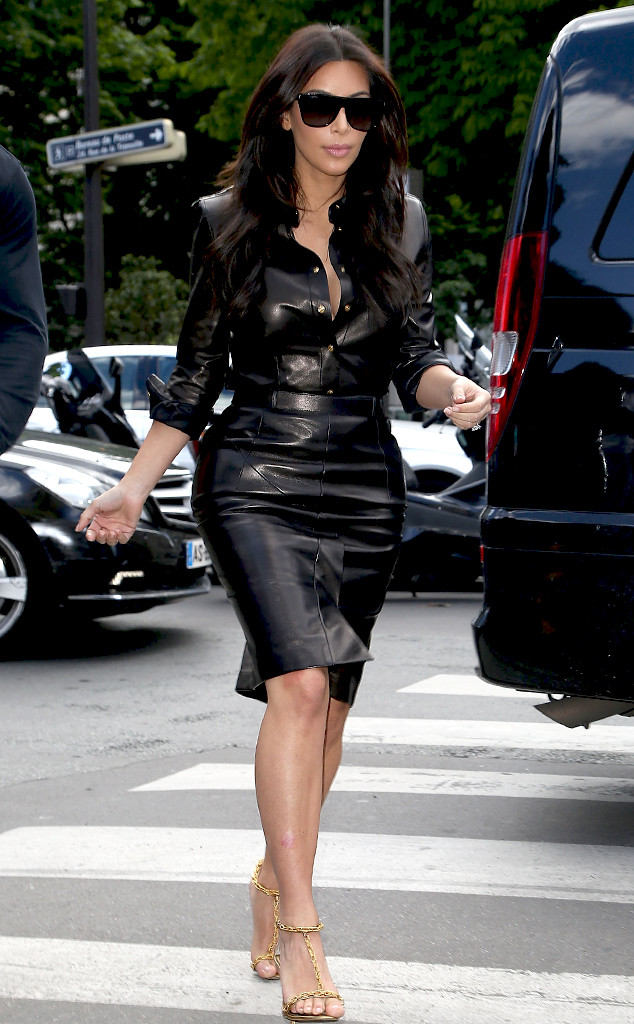 Marc Piasecki/GC Images
The title of this article could just as easily be, "Kim Kardashian's Leather Dress is Dinner Party/Sexy Lounge/Intimate Soiree/Museum-Hopping Perfection." Maybe it's better to just say that the Keeping Up with the Kardashians star is rocking the most versatile piece of fashion genius we've ever seen—on her or maybe anyone else.
Bold statement? Maybe, but we stand by it for three key reasons: fit, fabric and flare.