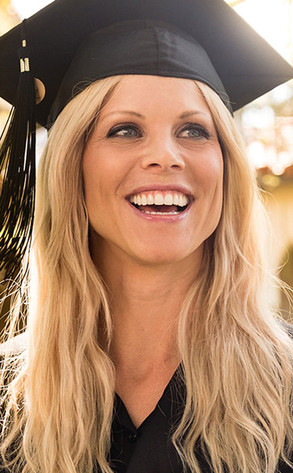 rollins.edu
Elin Nordegren is living proof that time heals all wounds.
The recent Rollins College graduate opens up about her new life without Tiger Woods in People's June 2 issue. "I have moved on, and I am in a good place," the 34-year-old mother of two tells the magazine.
Indeed she is. Nordegren graduated with a 3.96 GPA, earning her the Class of 2014's top honor, the Hamilton Holt Outstanding Senior Award. Upon learning that she would be required to speak at the commencement ceremony, the press-shy blond admits she was "scared" to speak in public. "I have been called a 'woman with no words' in the media and criticized for not talking very much," she says.
During her speech, Nordegren made a few jokes at Woods' expense. Still, she insists they're A-OK.