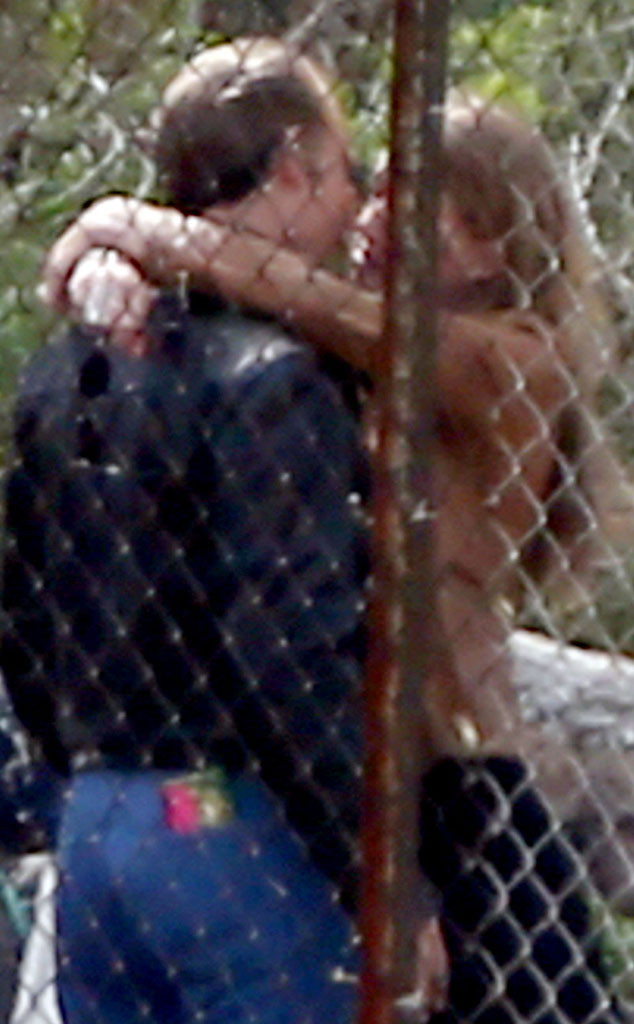 PacificCoastNews
Johnny Depp is a lucky dude, because even if he suddenly ages 20 years overnight (and not in the sexy silver fox kind of way), fiancée Amber Heard will still find him sexy!
Fortunately, the 50-year-old actor isn't actually balding and wrinkled—he's in character (and a wig cap, fake thinning hair and lots of makeup) as James "Whitey" Bulger on the set of Black Mass.
But even when his leading-man looks are nowhere to be seen, Heard, 28, finds Depp irresistible! The bride-to-be wrapped her arms around her future hubby's neck and leaned in for what looks like a passionate makeout sesh!