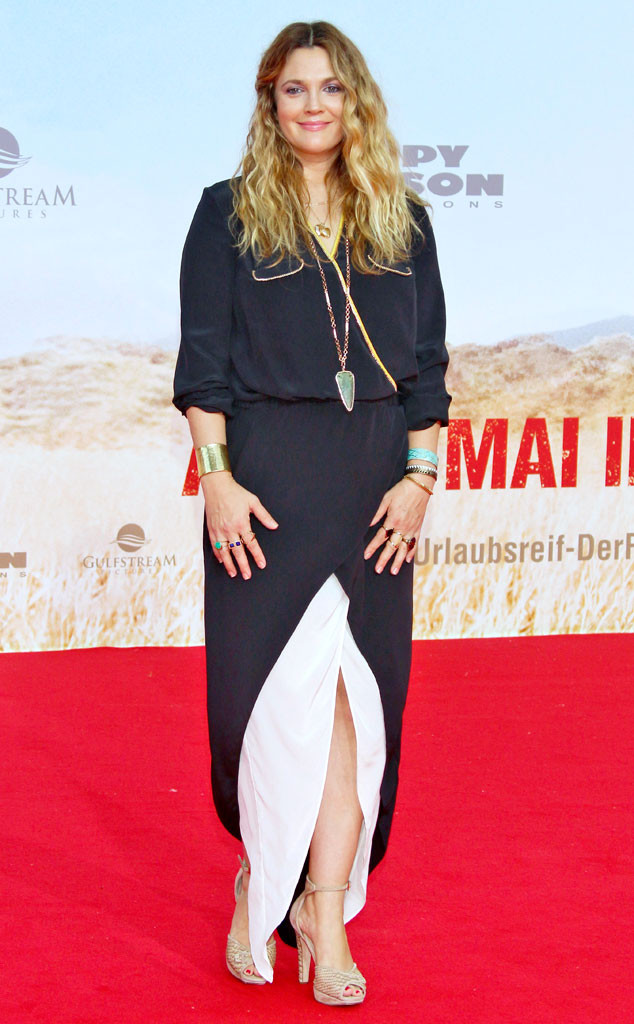 BREUEL-BILD/PuR/picture-alliance/dpa/AP Images
Drew Barrymore won't let a little thing like giving birth slow her down!
The 39-year-old mother of two was back on the red carpet Monday—less than one month after welcoming daughter Frankie Barrymore Kopelman on June 22—for the Berlin premiere of her and Adam Sandler's new movie Blended.
But Drew, who looked great in a Sass & Bride dress, isn't complaining about getting back to work so quickly. In fact, the mom of two is finding things easier this time around. "You know what's going on more, so you're a lot less worried and stressed," she told E! News earlier this month. "It's so much more work, but it is so much more calming in a way. It's just grounding."