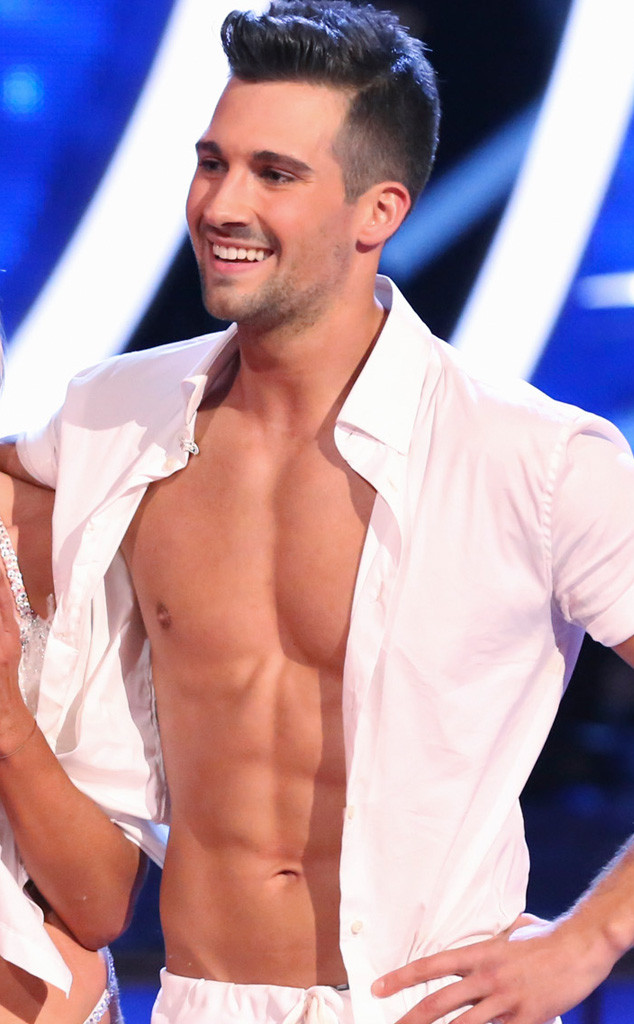 ABC/Adam Taylor
Looks like tomorrow night is Ladies Night on Dancing with the Stars!
It was a fun-filled evening that culminated in some fairly creative free-styling, but someone had to leave, and this time it was Big Time Rush's James Maslow. He didn't go out without a bang though—his tango featured a passionate kiss with partner Peta Murgatroyd, and his free-style hip hop routine included a karate-style stick-twirling portion that none of us saw coming. The judges were pretty into both of them, but it still wasn't enough to best Candace Cameron Bure, who brought out a gold jumpsuit for her funky freestyle. (At least we'll always have the shirtless memories, right?)
Though her professional partner Mark Ballas was hospitalized on Sunday after seriously injuring his shoulder during a lift, putting his ability to perform tonight in jeopardy, he got the OK to compete from his doctor. Still, the duo received the lowest scores of the night, but still managed to make it through to tomorrow night's season finale to compete against Meryl Davis and Amy Purdy.