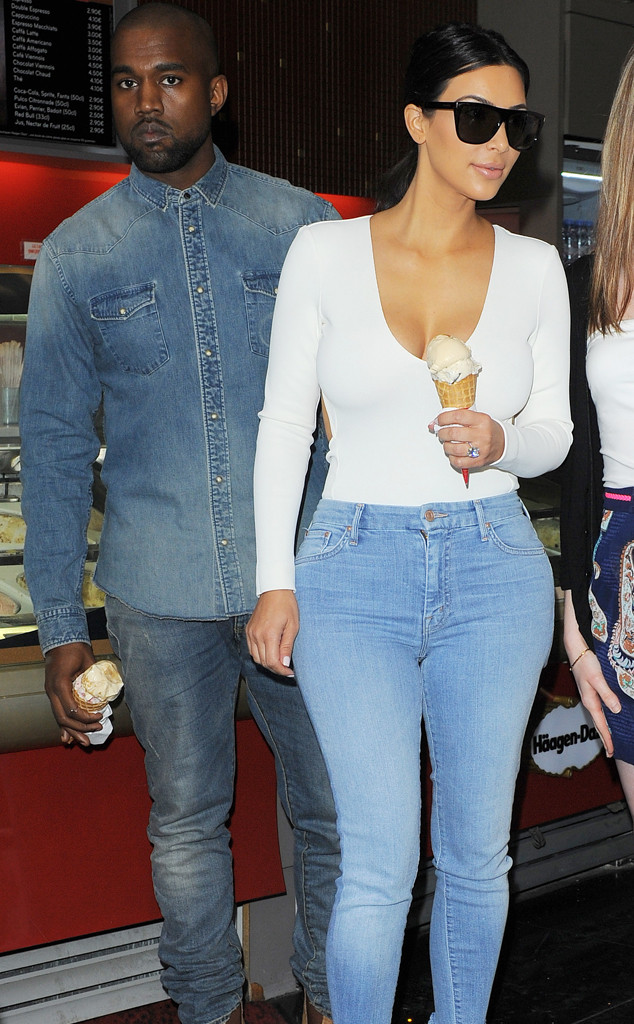 Splash News
When it comes to gourmet cuisine, Paris is pretty much the crème de la crème.
France is known for its decadent sweet treats and incredible meals, and so it's no surprise that Kim Kardashian and Kanye West are taking full advantage.
Kim and Kanye are currently in Paris in wedding prep mode, and while some brides go on a strict diet and deprive themselves of anything delicious the week before the wedding, Kim knows when you're in Paris, experiencing the cuisine is always a must.
Yesterday Kim and Kanye stepped out for some ice cream at Haagen-Dazs. Sporting jeans by MOTHER and a white shirt with a deep V-neck, Kim looked classic and polished as she enjoyed ice cream in a waffle cone.