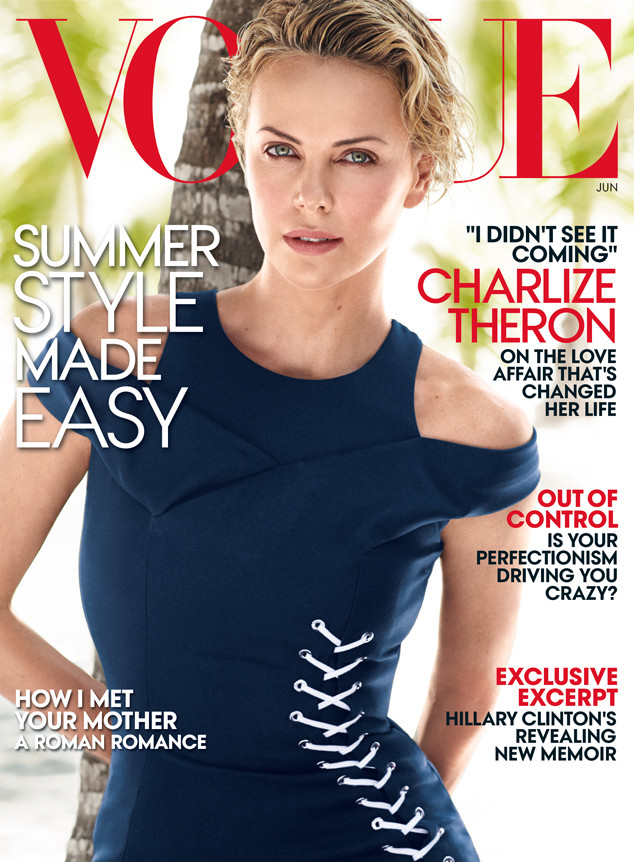 Mario Testino/Vogue
Charlize Theron has revealed the secret to her successful relationship with Sean Penn: friendship.
"Sean and I have known each other for eighteen years. We were just really good friends," the 38-year-old beauty tells Vogue magazine while looking stunning on the cover in a fitted navy frock. "And it's been slow going because you are aware that you could screw that up and lose it. We had to think about it. But at the end of the day, it was somewhat effortless. It just kind of naturally happened, and before I knew it, I was in something that was making my life better—the people who really love me can see the effect it has had on me."
Still, despite her happiness, the Oscar-winning actress struggles to maintain a relationship in the spotlight as the two attempt navigate their lives under the watchful media eye.