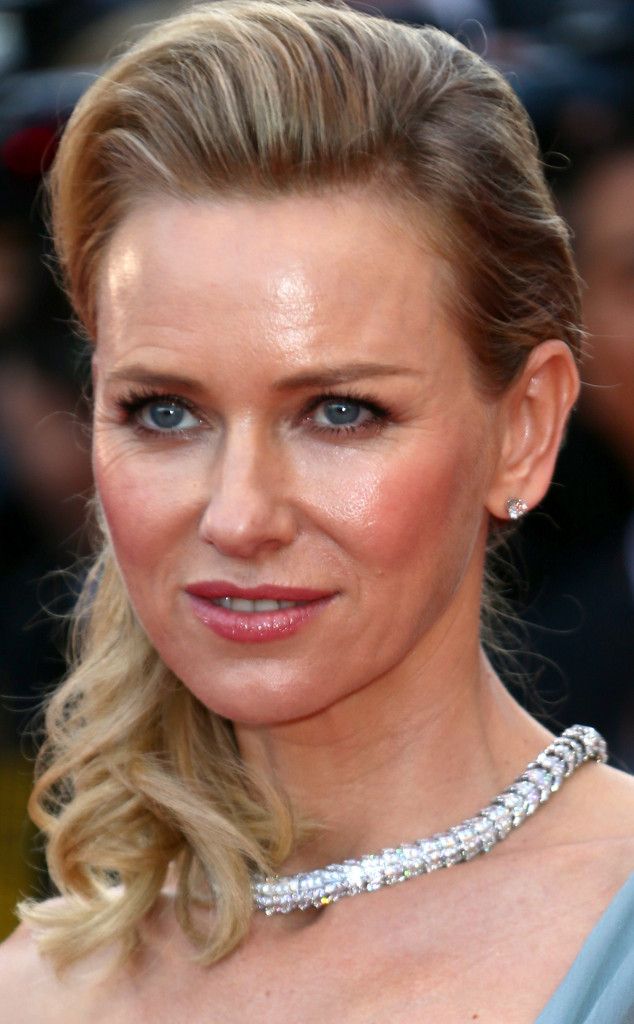 Vittorio Zunino Celotto/Getty Images
Poor Naomi Watts forgot all her mattifying products at home… But wait! She's in France–the beauty capital of the world! We take it back. This oil slick was Naomi's own fault. She knows better than to brave a wall of camera flashes looking like she hasn't cooled down from the gym.
We're also not thrilled about that frosty pink lipstick. It's too "I just picked this lipstick up at the drugstore for movie night" for the Cannes Film Festival red carpet. On a positive note, we will say we did love Naomi's side-swept loose curls.