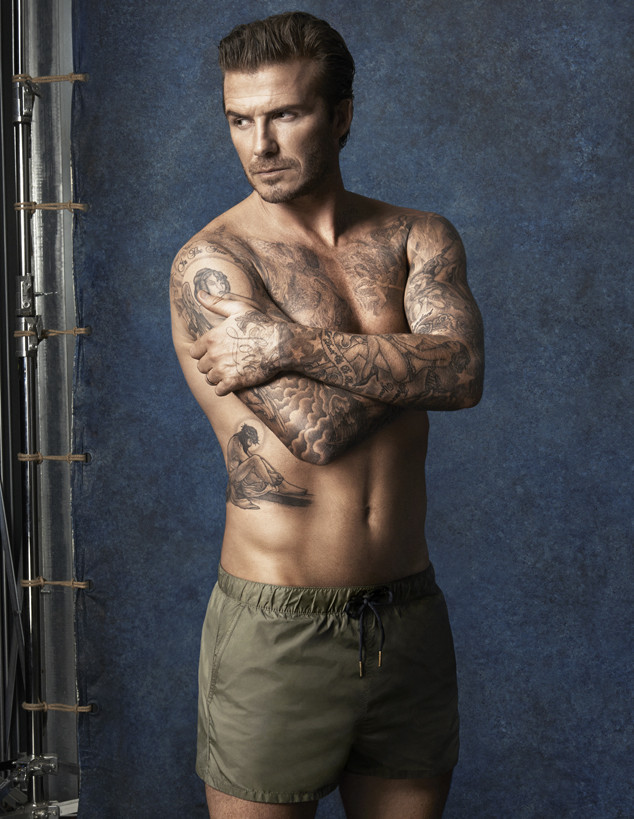 H&M
If any man can pull off a pair of short shorts, it's David Beckham.
The 39-year-old stud recently launched his new swimwear line for H&M—which includes everything from two-toned board shorts to itty-bitty briefs—and while speaking with GQ about the campaign, he opened up about his own preference when it comes to swimwear fashion.
"Funnily enough, I've always tended to go for the tighter, smaller trunks," he said. "I don't know why. But it really depends what mood I'm in—sometimes I wear ridiculously baggy shorts that you've not going to get a tan in. It's down to my mood and the beach I'm on—or what age I am, of course!"
The former professional soccer player continued, dropping a hilarious bombshell about the time when he first began dating his wife, Victoria.