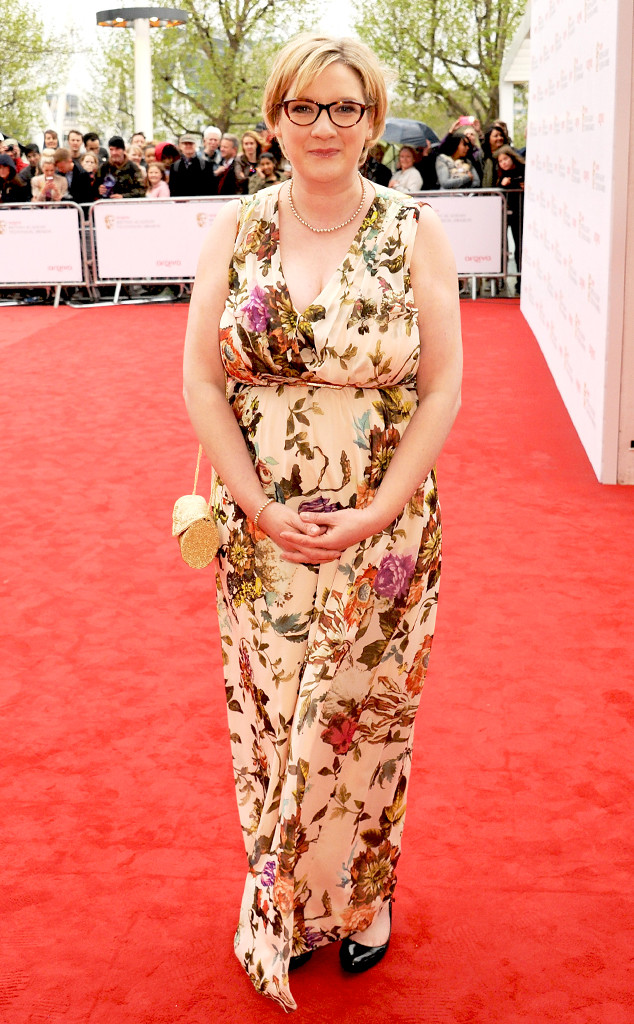 Dave M. Benett/Getty Images
Sarah Millican may be a comedian, but she definitely didn't find anything funny about the harsh things folks had to say on Twitter about the way she looked at last year's BAFTAs.
As a result, the 38-year-old penned an article about the experience for The Radio Times, and let's just say, it's pretty amazing.
In the piece, Millican recalls coming home following the BAFTAs and being met with a barrage of critical tweets regarding the John Lewis dress she wore to the event.
"I went to Twitter and it was like a pin to my excitable red balloon," she wrote. "Literally thousands of messages from people criticizing my appearance. I was fat and ugly as per usual. My dress (the one that caused ooohs in a department store fitting room?) was destroyed by the masses. I looked like a nana, my dress was disgusting, it was made out of curtains, why was I wearing black shoes with it. I cried. I cried in the car.