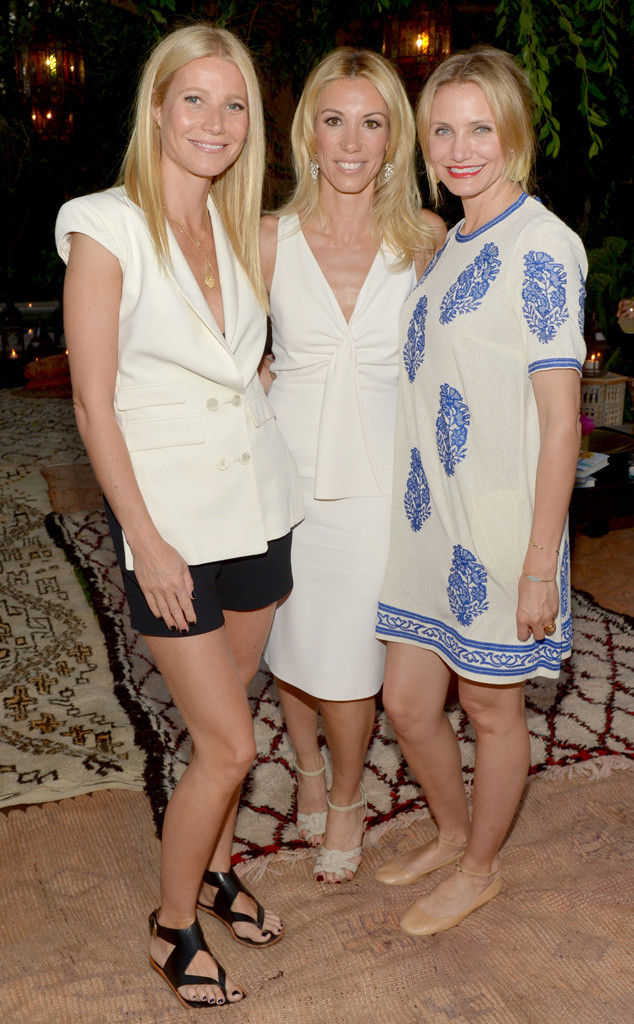 Jason Kempin/Getty Images for Goop
Gwyneth Paltrow and Chris Martin are proving they are the friendliest of exes.
The 41-year-old actress and the 37-year-old Coldplay singer, who announced their split back in March after 10 years of marriage, attended the same party in L.A. last night.
Paltrow and Martin both hit author Vicky Vlachonis' The Body Doesn't Lie book launch party Thursday. While the former couple wasn't photographed together, each of them posed for pics with friends and other celebs who were in attendance at the bash.