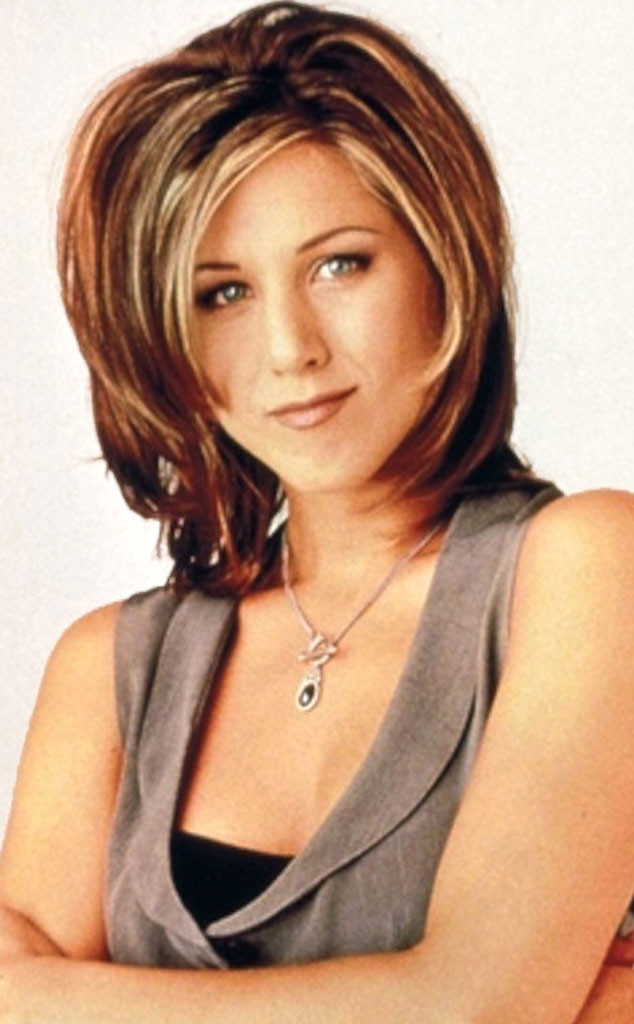 NBC
Nearly two decades after Jennifer Aniston debuted 'The Rachel' on Friends, the world is still talking about the actress' now iconic haircut. Though Aniston's feelings on the style have wavered over the years, the movie star now says she's just glad she no longer has to maintain the layered look herself.
"'The Rachel' was one of the hardest hairstyles to maintain. Me and the blow dryer and the hairbrush weren't meant for each other," Aniston jokes during an ABC News interview. "It really was a 'hairdo.'"
Aniston's longtime hairstylist Chris McMillan gave her the mane makeover. "When Chris would style it my hair would be great, it would look gorgeous," she recalls. "But then when I was left to my own devices, it wouldn't look the same!" These days, the 45-year-old actress says she's "all about a low-maintenance approach," which includes only washing her hair every other day or every three days.