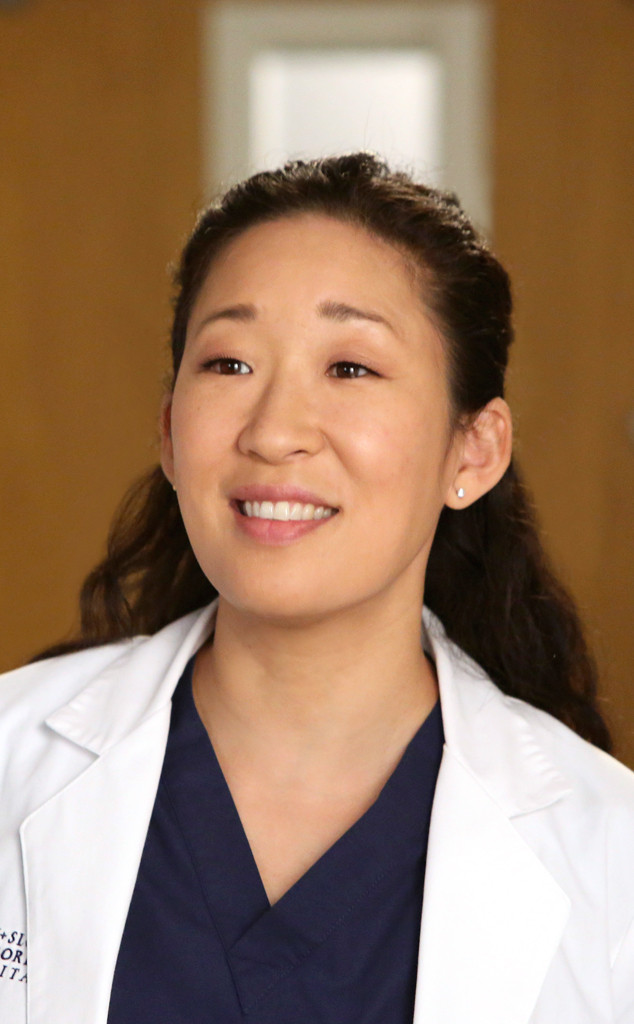 ABC/Danny Feld
Ugh. The day we've been dreading for months is finally here.
Tonight, while mascara tears run down our faces, fans will have to say goodbye to Cristina Yang, one of the most beloved characters on Grey's Anatomy. For the past ten years, we have fallen head over heels for Sandra Oh's unique and relentlessly driven on-screen persona, and now, we don't want to imagine at world where Meredith's (Ellen Pompeo) person is not by her side.
However, we refuse to be sad. After all, Cristina is the one who taught us that we should just pop a bottle of wine, dance it out, and eventually everything will work itself out. So with that in mind, we're going to take this time to focus on all the times we fell in love with Dr. Cristina Yang.
(Side-Note: Although our article lists 17 Cristina-loving reasons, please be advised that there are indeed so many more reasons as to why we adore her. We just didn't want to look like the overly obsessive TV stalkers that we actually are. Plus, we got distracted by a Grey's Anatomy marathon. Priorities.)