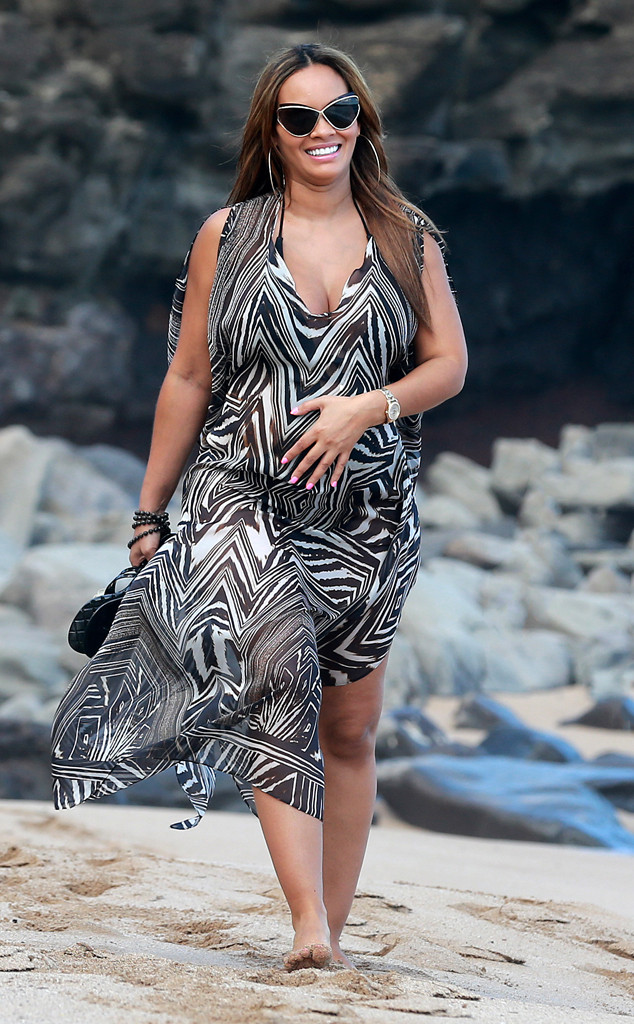 FlightRisk/AKM-GSI
Evelyn Lozada is almost completely back in the game, as far as her closet is concerned.
The Basketball Wives star gave birth to her second child just seven weeks ago and she says that she has already lost 30 of the 42 pounds she put on while pregnant.
"I'm proud of where I'm at so far," Lozada told ABC News. "My body feels like it's almost back to normal."
She's been hinting at her progress on Instagram, posting a full-body pic once a week or so for the last month. And in our humble opinions, she looked pretty great one month ago in Peace Love World sweats and a fitted white tanktop as she announced the start of her 60-day Fit Challenge with GNC Live Well and youthH20.