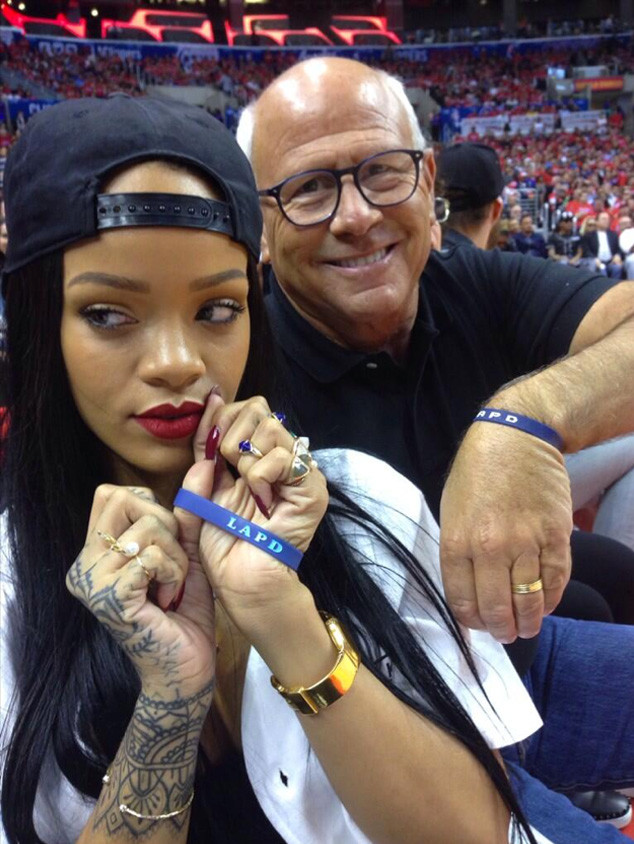 Twitter
UPDATE: Steve Soboroff's cracked phone, which was autographed by Rihanna, was sold on eBay for a whopping $66,500!

Rihanna goes above and beyond when it comes to apologizing for an accident.
The pop singer was sitting next to L.A. Police Commission President Steve Soboroff while courtside Friday night at the Los Angeles Clippers Game 3 playoff game against the Oklahoma City Thunder, and the two decided to take a selfie together. Unfortunately, America's prized act had an unfortunate ending for the duo, when RiRi accidentally dropped Soboroff's phone on the court and cracked the screen. Nooooo!
Of course, the reasonable thing to do would be to get him a brand new phone, right? Sure. But Rihanna did more than that.