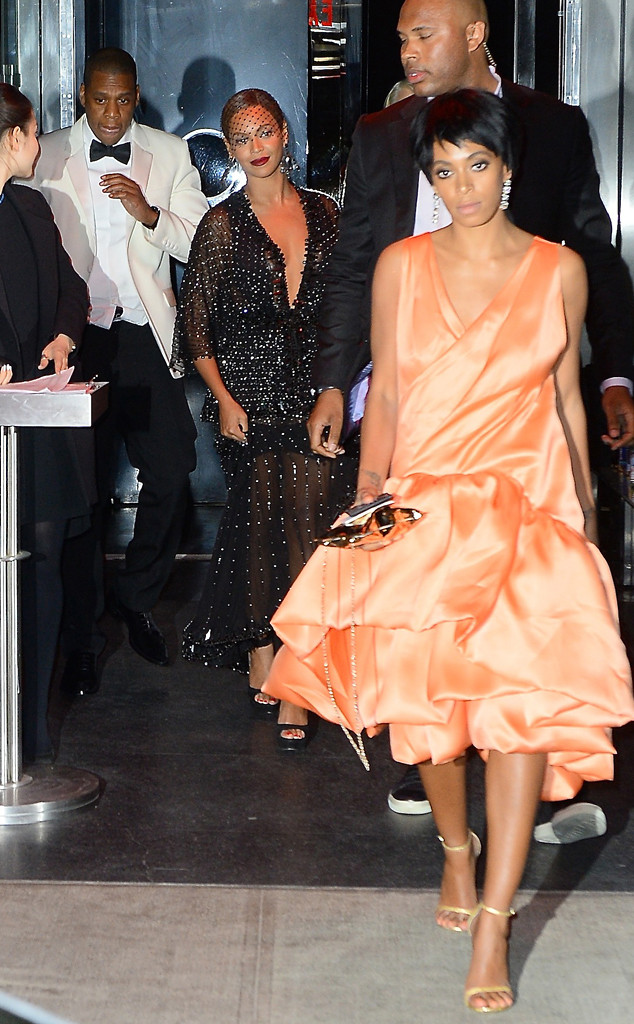 Splash News
As the Internet buzzes about the video that appears to show Solange Knowles attacking Jay-Z in an elevator after the 2014 Met Gala, reports have surfaced that it isn't the only bizarre incident involving Beyoncé's younger sister.
The shocking clip, which was recorded on May 5th at the Standard Hotel after the gala, shows four people, who are presumed to be Beyoncé, Jay Z, Solange and a bodyguard, entering the elevator before the aggravated woman, who is alleged to be Solange, begins yelling at the gentleman in white (purportedly Jay Z) before launching into an attack.
By some accounts, the video which TMZ published Monday, is the latest episode of erratic behavior involving the 27-year-old singer.