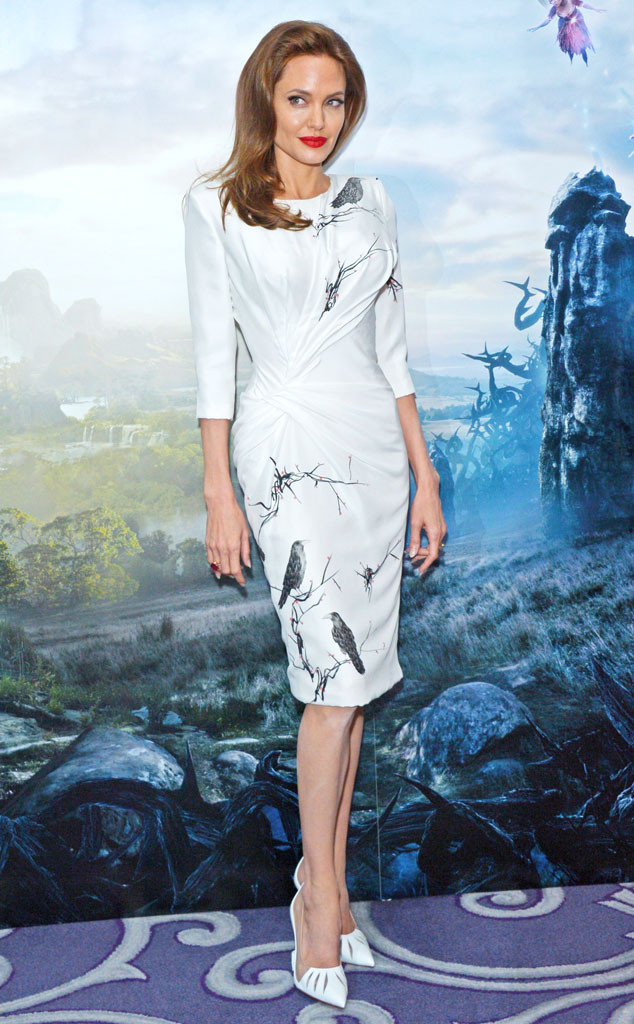 Jon Furniss/Invision/AP
Only Angelina Jolie can make evil look this good. The gorgeous actress stepped out to a London photo call for Maleficent on Friday, dressed in a Versace dress and Louboutin heels inspired by her villainous onscreen character, the Mistress of All Evil.
All the ensembles from Angelina's European press tour for Maleficent so far have been inspired by the evil-doer. But our favorite Maleficent-inspired look has to be the outfit she wore to the London photo call, mainly because of those killer Christian Louboutin heels.
The towering heels are meant to resemble Maleficent's famous horns, and the white heels even had blood red dripping from them on the back. It sounds creepy, but when they're worn on Angelina, they look oh-so-chic.