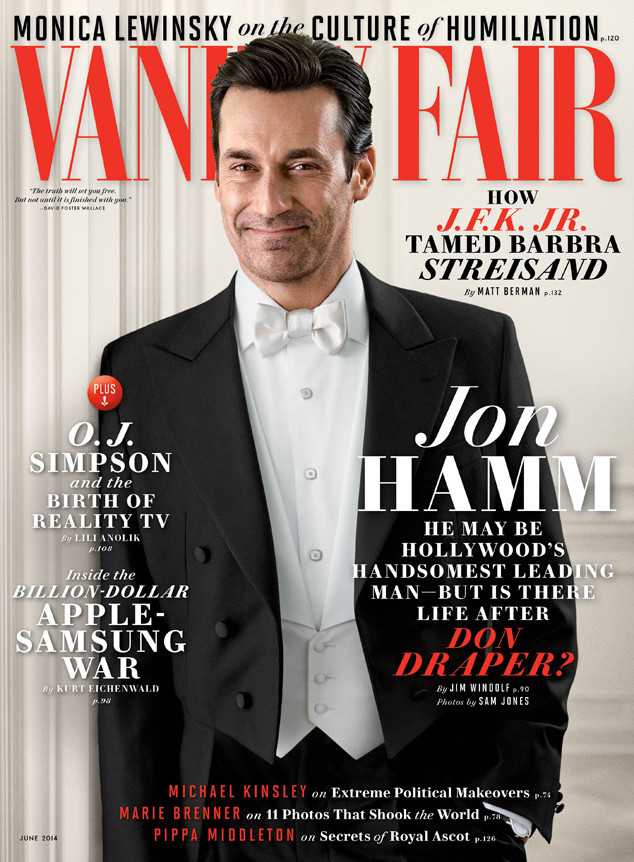 Vanity Fair/Sam Jones
Let it go, Jon Hamm. Let it go.
That's exactly what the Mad Men star did while watching Frozen, and his release came in the form of letting some teardrops fall.
In a sit-down with Vanity Fair for a quick two-minute bonus video promoting his new June issue cover story, the Million Dollar Arm star confessed that the last two films to make him weep were both animated flicks.
The family-friendly supervillain antics of Despicable Me 2 caused Hamm to sniffle a bit, but it was Frozen's stirring story of a determined princess who sets off on an epic adventure that truly brought on the waterworks.