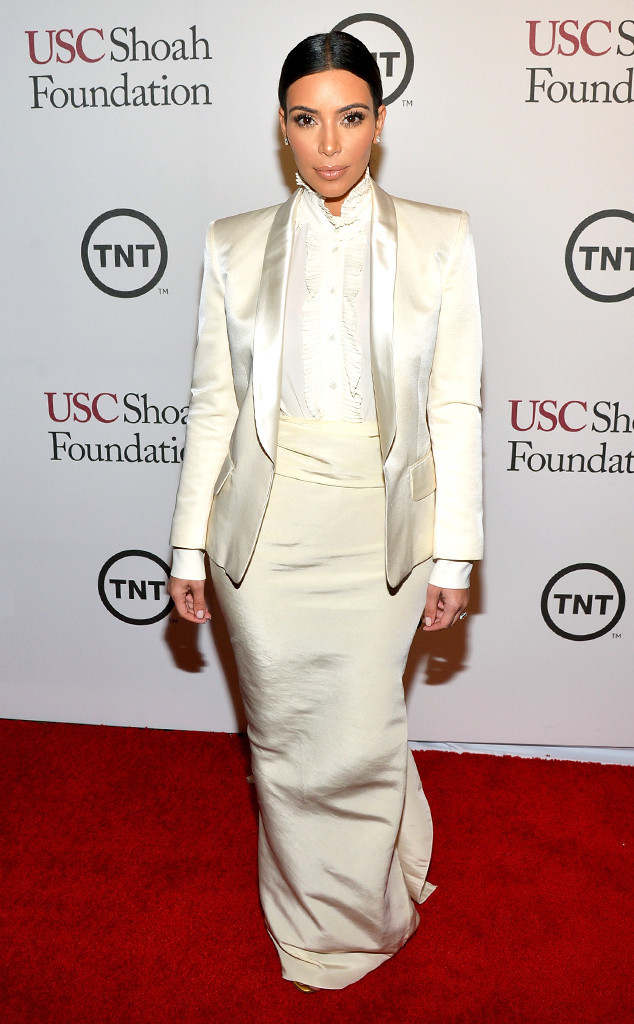 Michael Buckner/Getty Images for USC Shoah Foundation
Kim Kardashian's famous behind is one of a kind, which means it's pretty easy to spot an impostor.
That didn't stop In Touch magazine, though, from featuring a wannabe Kim butt double in its latest issue. (Only in small print does the tabloid clarify that the image of a bride-to-be struggling to get into her dress is a "photo recreation" of what they claim happened to Kanye West's fiancée at a fitting.)
So Kim (the real one!) was understandably not amused by the "super lame" stunt, and on Thursday, she took to her blog to vent. "It's pretty unbelievable what people will do to sell a magazine," she wrote. "this picture says in really small print that it's a 'Photo Recreation.' It's not a real photo of me, but they're implying that it is..."