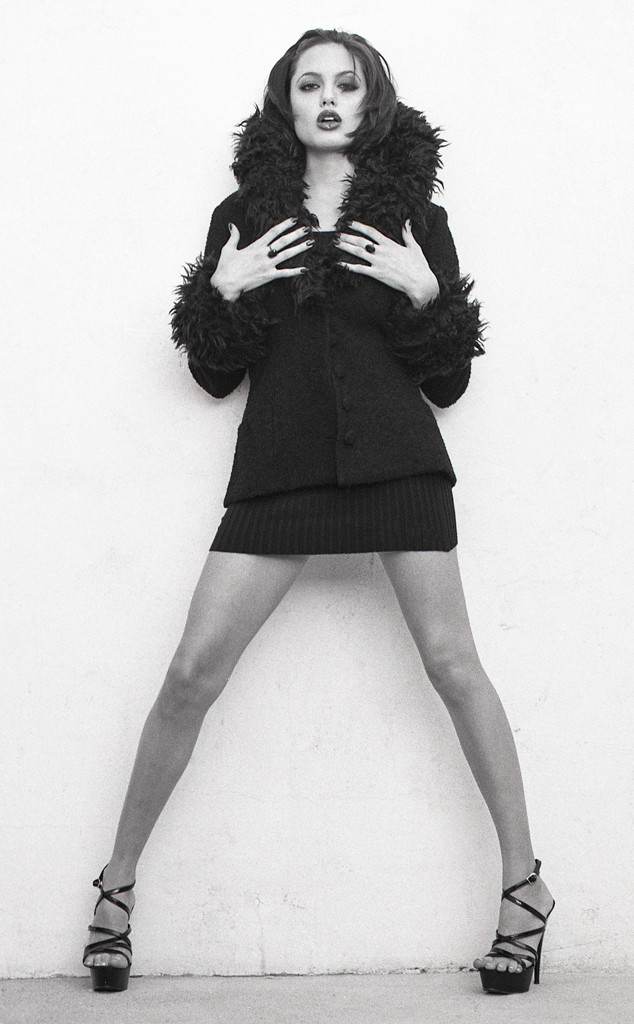 Marcelphoto.com/Corbis
#TBT, indeed!
Angelina Jolie remains, at 38, as smokin' hot as the day is long, but before she became an Oscar-winning actress/humanitarian/mother-of-six, she had that inimitable brazen streak.
And thanks to the Internet, it's as easy as ever to remember when.
At the tender age of 20, the pouty beauty posed for photographer Marcel Indik in L.A., the shoot taking place in October 1995 following the release of one of her first films, the tech caper Hackers.