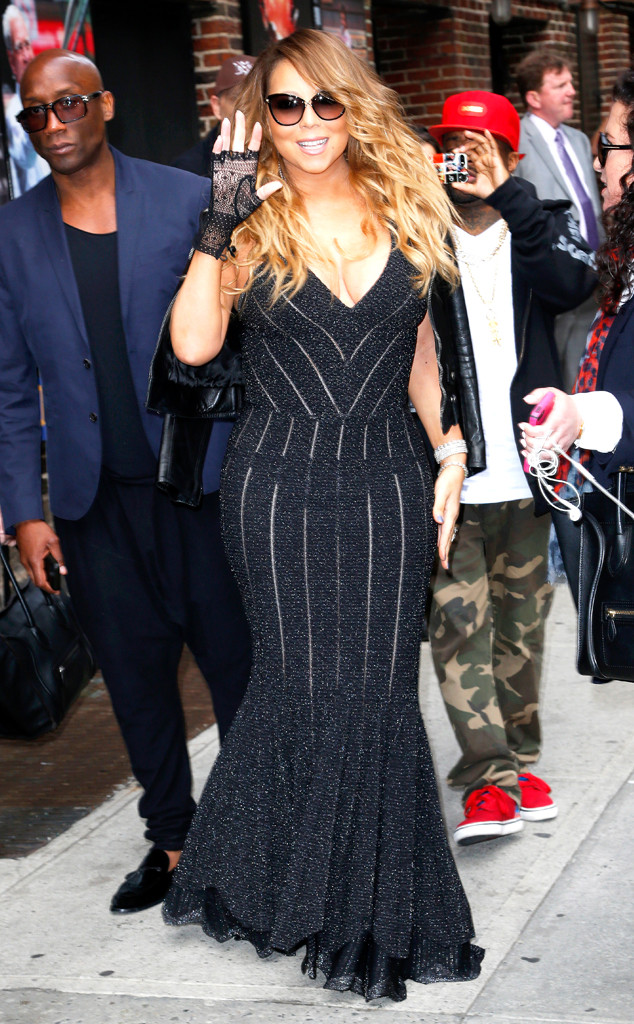 Richie Buxo / Splash News
Well, hello there, Mariah Carey.
The celeb is no stranger to flaunting her figure, and such was the case during an outing in New York City today. Carey showed off a good amount of cleavage while rocking a long, black sequin dress for her appearance on The Late Show with David Letterman.
But it clearly takes time to look that good, so Mariah was running a little behind schedule. "Rushing.. Dave, I'm coming dahhling!" the mother of two captioned a photo of herself while en route to the Ed Sullivan Theatre.