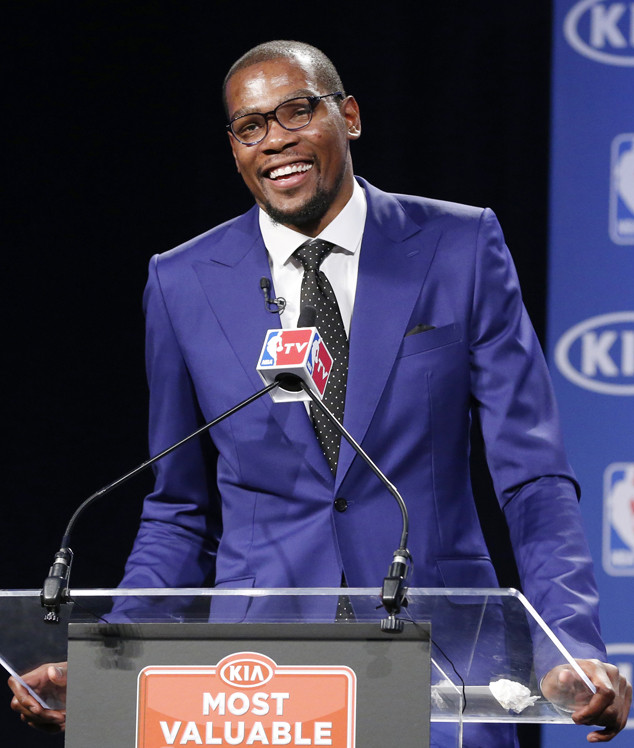 AP Photo/Sue Ogrocki
Seeing other people cry will usually get us choked up, but watching Kevin Durant—a 6-foot-9 professional NBA player—being brought to tears talking about his childhood just made us lose it (that's your cue to get the box of Kleenex).
The 25-year-old Oklahoma City Thunder power forward received his first MVP Award, and his acceptance speech tugged at heartstrings from the beginning—especially since Durant was teary-eyed for the entire thing—but it was his heartfelt tribute to his mother, Wanda Pratt, that was truly touching.
"I don't think you know what you did. You had my brother when you were 18 years old," Durant says (around the 23:00 mark). "Three years later, I came out. The odds were stacked against us. Single parent with two boys by the time you were 21 years old."