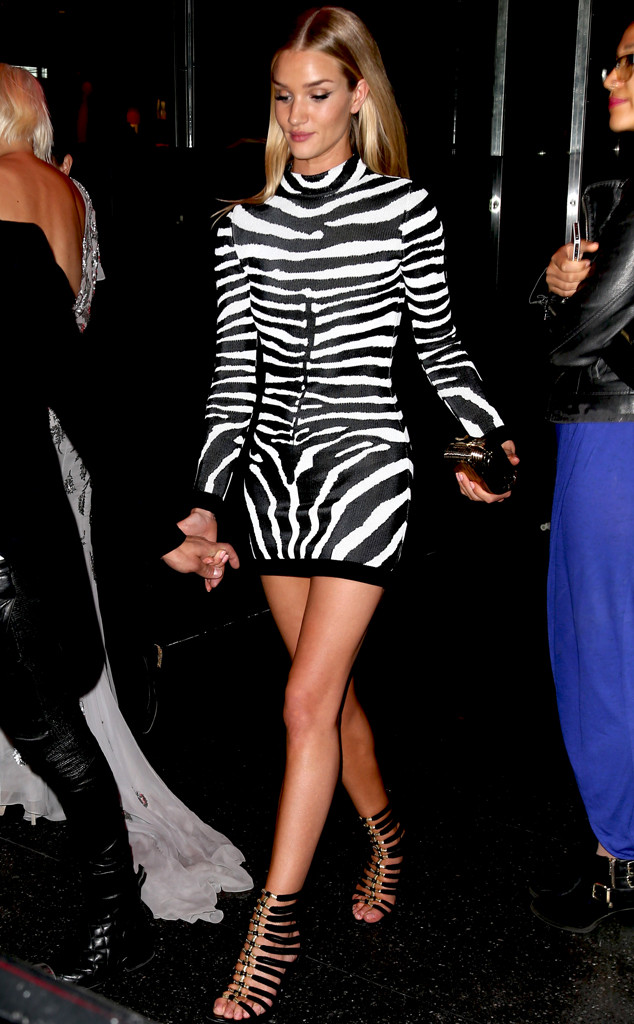 Dara Kushner/INFphoto.com
We know it's tough, but try to take Rosie Huntington-Whiteley's perfect body out of the equation when considering whether you love or hate this zebra print dress.
Any success? We didn't think so.
We're just as confused by our thoughts on this Balmain mini. On the one hand, it looks like something out of The Lion King on Broadway. But on the other hand, the Transformers: Dark Side of the Moon star looks so hot in it that we can't say make it stop!