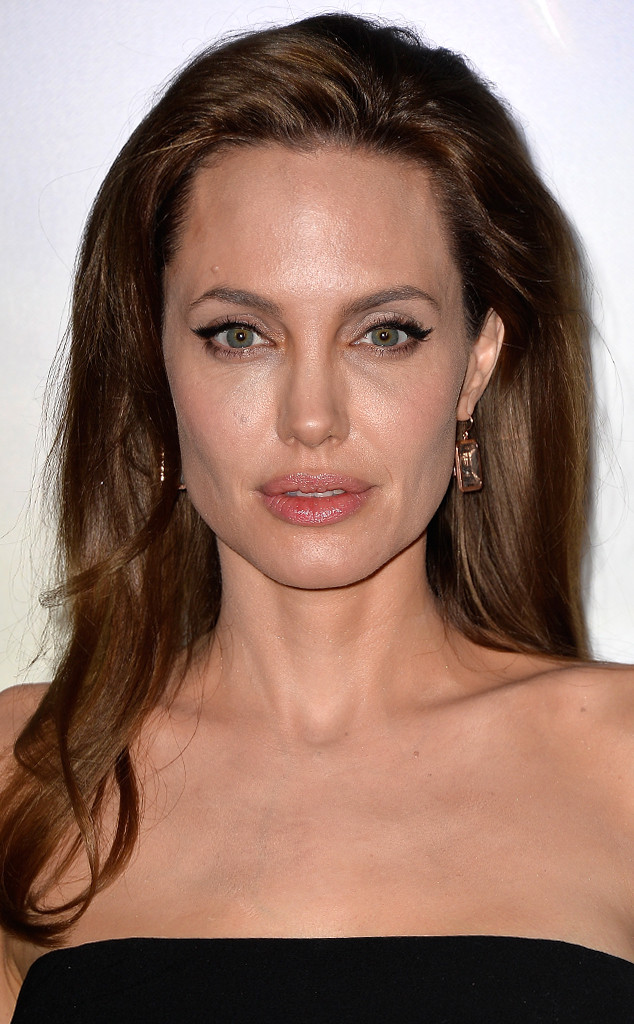 Pascal Le Segretain/WireImage
It was an honest mistake. We saw this photo of Angelina Jolie at a photo call for Maleficent and thought it was her wax sculpture at the Madame Tussauds in China. We're not pointing any Botox fingers (since Angelina has never copped to it) but something about her skin certainly looks a bit candle-like.
Whether or not the mother of six has used Botox or any other cosmetic enhancements, her makeup is making her face look one-dimensional. What she needs is some light contouring and a little bit of blush. She may want to smack some concealer under those eyes while she's at it (she does have six kids, after all).
It looks like Angie has the highlighter concept down but if she doesn't add in the contrasting contour powder and blush she ends up looking, well, waxy.