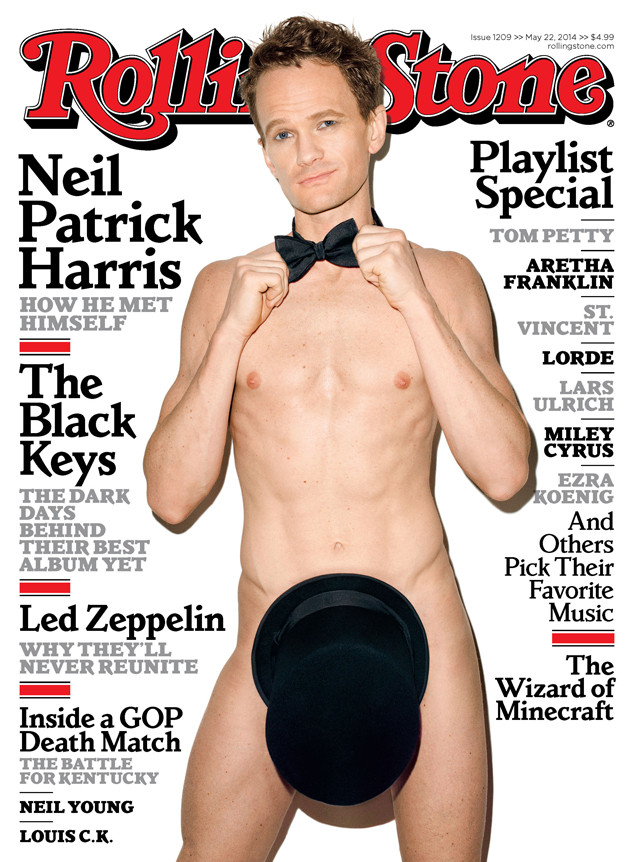 Rolling Stone
There's no suit quite like the birthday suit—and Neil Patrick Harris is working that one well on the cover of Rolling Stone!
The How I Met Your Mother alum wears nothing but a crooked bow tie and strategically placed top hat in his sexy shoot for the mag, which hits stands Friday. He also shows off the significant amount of weight he lost to play a transsexual German glam rocker in Broadway's Hedwig and the Angry Inch, something his fiancé David Burtka says "really gives him power."
It hasn't exactly been easy, though, to go from touting the bro code on CBS to a grappling with more perverse humor on the Great White Way.