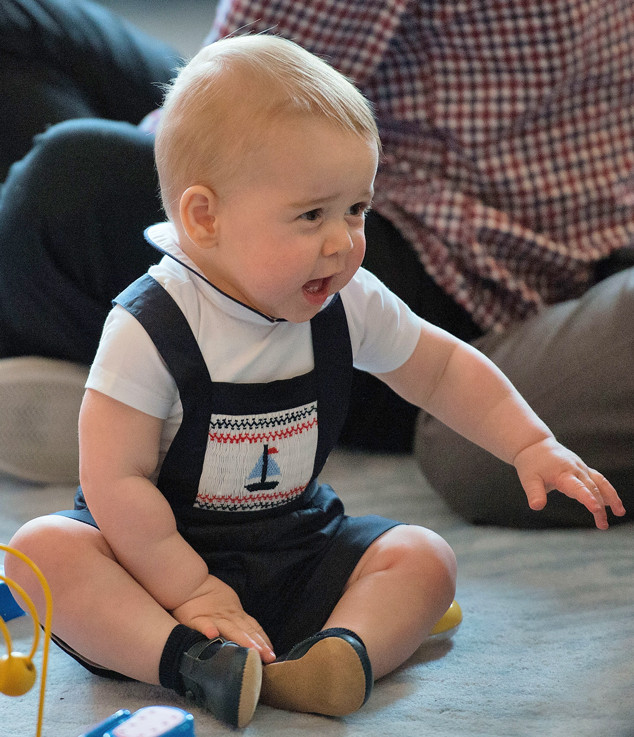 Getty Images
It can't be easy being one of the most famous babies in the world.
But while on a casual park outing during the recent royal tour in New Zealand, Prince George managed to go unnoticed, keeping his royal identity under wraps.
Of course, it helps that the wee one was being escorted by his nanny instead of his famous parents, Prince William and Kate Middleton, who were thrust into the spotlight Down Under as they attended a number of public events.
According to Fairfax Media, the famous nine-month-old went virtually unnoticed with the exception of one ice cream vendor, who happened to recognize the little prince after he sold an ice cream cone to the little one's nanny, Maria Borrallo.