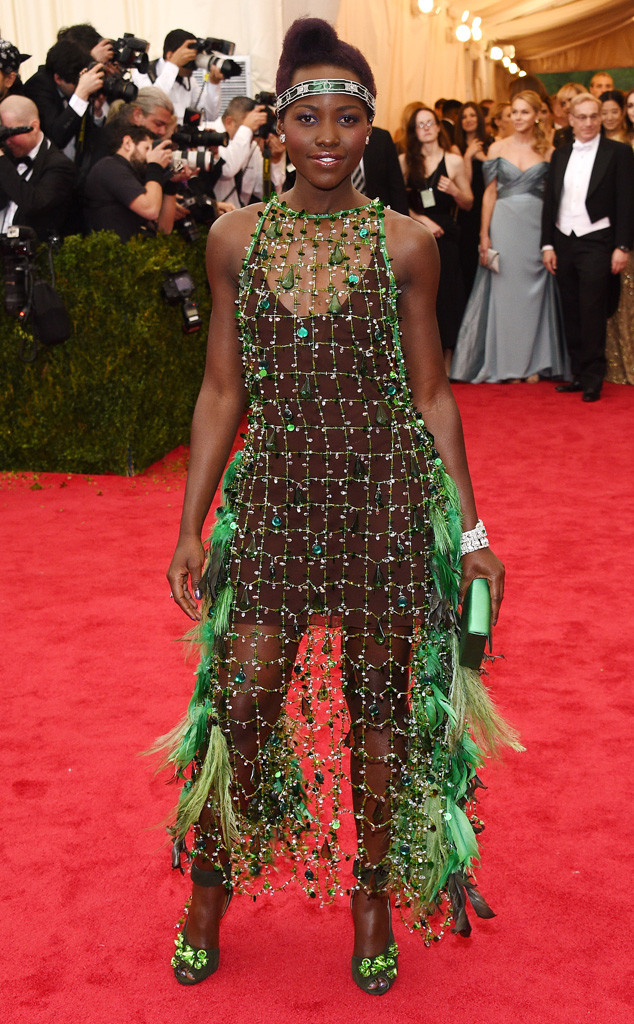 Larry Busacca/Getty Images
It's possible that we've never been more torn about a single fashion statement. Lupita Nyong'o's Prada creation has us flummoxed, flabbergasted and totally tangled up, which is probably just how a fish would feel if it got caught inside the Academy Award winner's red carpet wear.
Yes, the Kenyan beauty looks like she's donning the result of a Project Runway episode on fisherman supply fashion. But here's the crazy thing, we might absolutely love it!