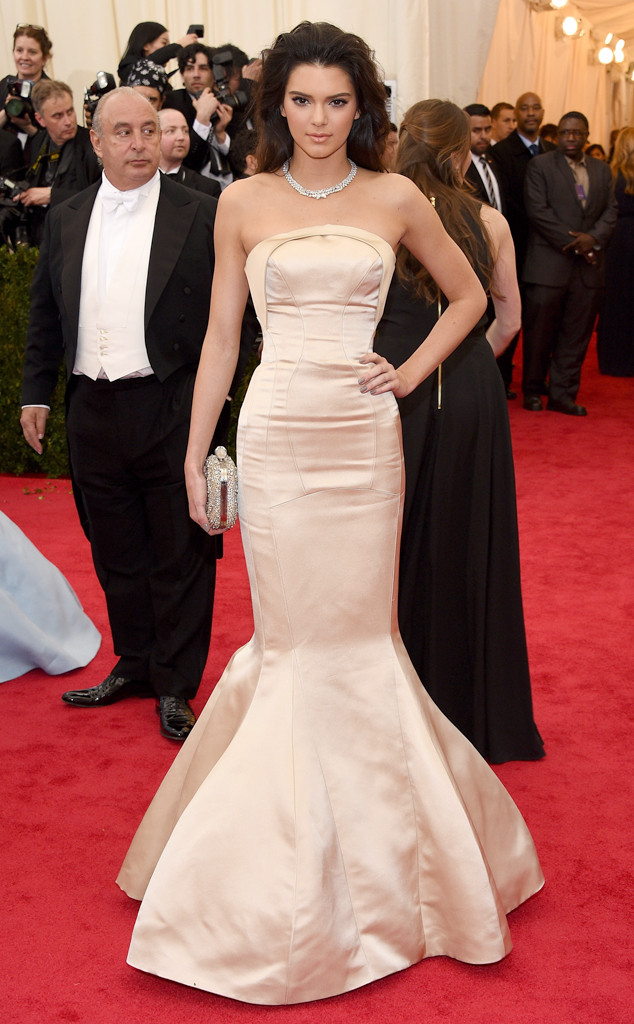 Larry Busacca/Getty Images
Is there some kind of sibling bait-and-switch going on here, because we didn't think Kendall Jenner was the sister shopping for wedding dresses, and yet she seems to have found one! Here's hoping big sis Kim Kardashian approved of this red carpet move because there is going to be hell to pay if the future Mrs. Kanye West was planning on donning anything similar to this dress...
Chances are the Keeping Up With the Kardashians star isn't going to wear a pink-ish look on her big day, or a dress by Topshop (no offense, TS), but if Kendall wants to pull a surprise elopement, this silky stunner will certainly do.