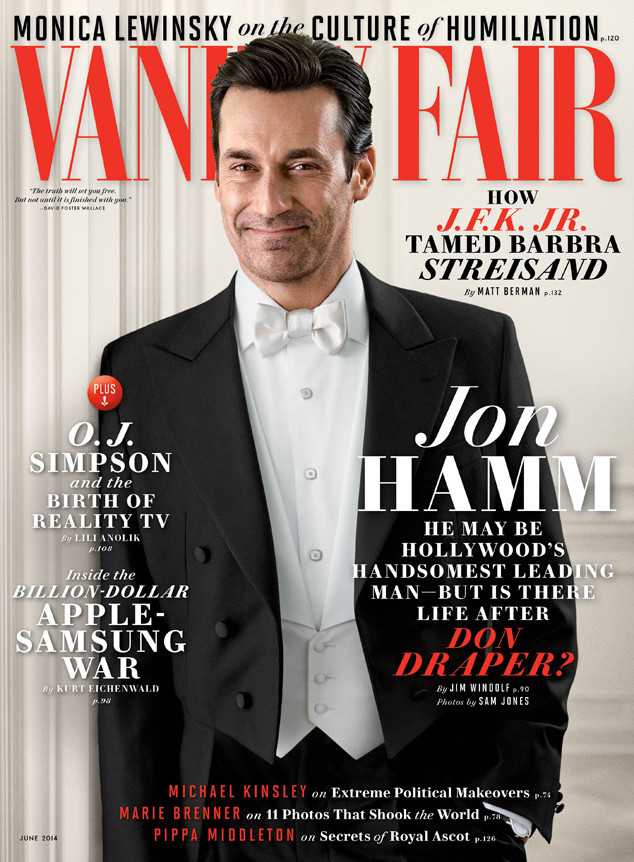 Vanity Fair/Sam Jones
You know that recently unearthed footage of Jon Hamm competing on a '90s dating show?
Well, promising an "evening of fabulosity" wasn't even the worst part. The Mad Men hunk, now 43, tells Vanity Fair's June issue that his 1996 appearance on The Big Date came at a low point in his life: "I was actually at that time working as a set dresser for Cinemax soft-core-porn movies," he says, admitting the experience "was soul-crushing."
Eventually, though, as we all know, Jon would learn to navigate the murky waters of Hollywood. He landed his breakout role as Mad Men's Don Draper in 2007, and he's beyond grateful to play such a complex character. "This is the best job I've ever had and maybe ever will have in my life—it's so fun to play all of this," he says. "It can be relentlessly dark. It can be terribly sexually inappropriate, is a way to say it. But who else gets a chance to do any of that stuff? There's so much there."