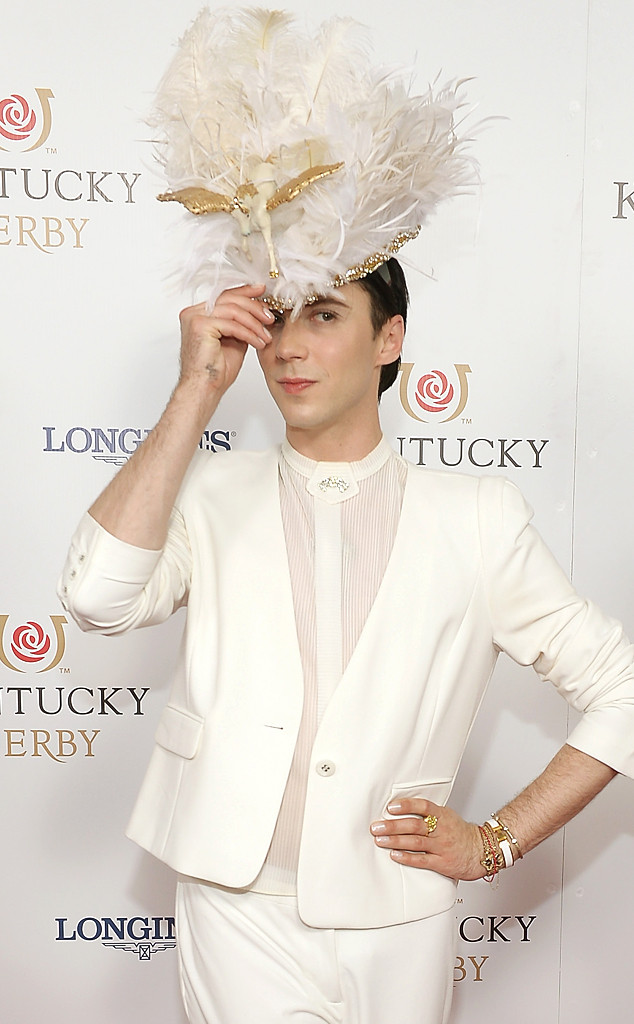 Gustavo Caballero/Getty Images for Moet & Chandon
Now this is how you bring it to the Kentucky Derby.
Johnny Weir hit the red carpet at Churchill Downs Saturday, sporting this fabulous white feathered hat complete with a gold emblazoned pegasus.
To complete the look, the Olympic figure skater--known for his fashion statements--sported a white cropped blazer, white pants, and gold accessories as he struck a fierce pose with his pal Tara Lipinski and Richie Sambora.
"Me and my munchkin @taralipinski with the legendary Richie Sambora," Weir captioned an Instagram shot of the trio Saturday. Lipinski, meanwhile, wore a floral pink hat with a pink strapless dress.