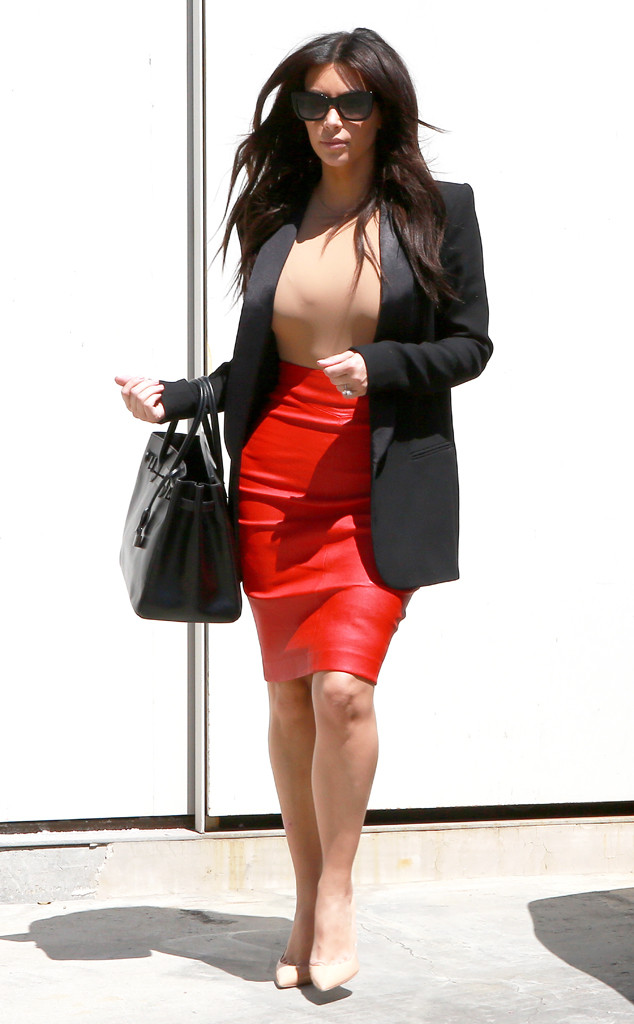 Raef-Ramirez/AKM-GSI
Wait, hold up. Is Kim Kardashian topless?!
No. But her nude, skintight top sure makes it seem that way if you take a quick glance at the E! star's outfit from today. The brunette beauty (and soon-to-be blushing bride) wore a hot-red pencil skirt and black blazer with a top that matched her skin color so perfectly that it looked like she was wearing nothing at all!
Pair that with her runway strut and the wind in her hair and Kim looked as if she was fresh from being photographed for a fashion magazine (like Vogue, maybe?); actually, she was snapped arriving at beau Kanye West's house after a long day of running errands and attending business meetings in Los Angeles.