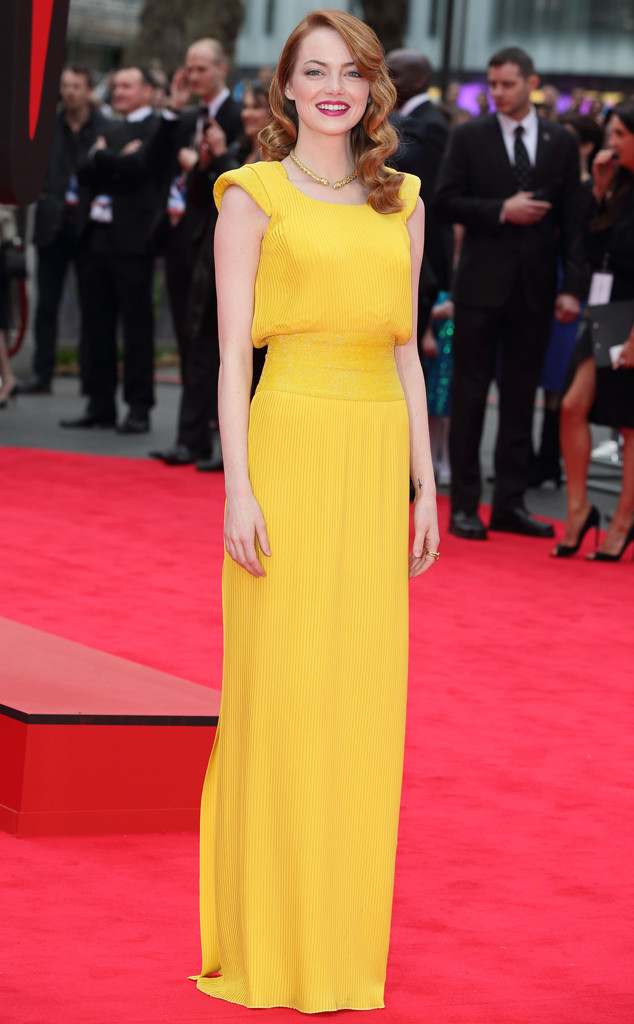 Dave J Hogan/Getty Images
Emma Stone is well aware there are haters out there who might not like her or the way she looks.
But the 25-year-old actress says she tries not to validate Internet commenters by paying attention to the hurtful things they have to say.
"I firmly believe that nothing really affects you or can really bother you if you don't already feel that way about yourself," the Amazing Spider-Man star says in a new interview with USA Today. "I've seen a lot of comments that say, 'Eat a sandwich' or 'She looks sick.' I've been looking at myself in the mirror being mean to myself. I'm not sick. I eat sandwiches."