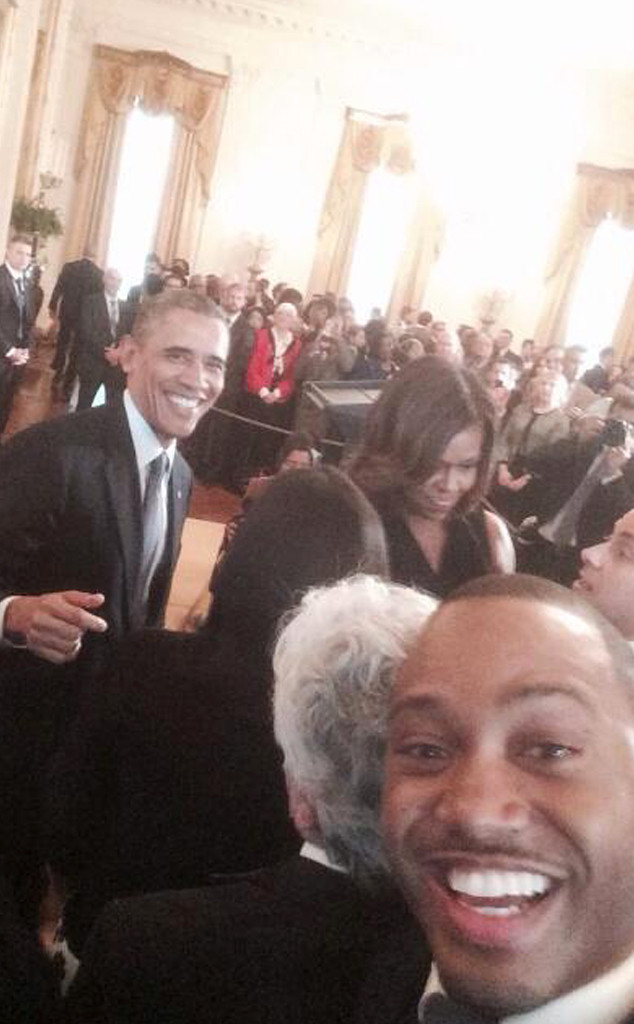 Twitter
Oh, you posted a selfie today? Was it with the President of the United States? Didn't think so.
E! News' very own Terrence Jenkins killed the selfie game Thursday evening when he posted a photo of himself with none other than Barack Obama—and it was epic.
Jenkins attended the White House reception for those that assisted with the Affordable Heath Care Act and was the only person to snag a selfie with the prez. "After his speech, the president started shaking hands. He spotted me and immediately started smiling and said, 'Thank you so much for all you've done. I really appreciate you,'" Terrence tells us.
"I thanked him, shook his hand and asked for a selfie. He winked and said, 'Cool' and let me take it. After I took it, a bunch of people tried to take it, but I was the only one that got to get one. He was being pulled in a million directions but was super nice and gracious."