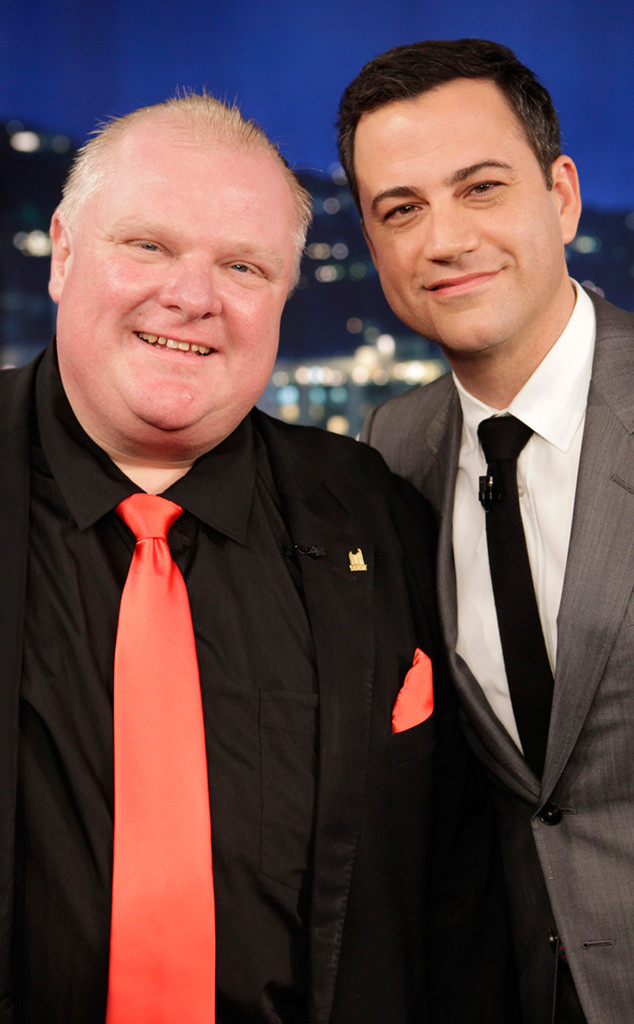 ABC/Randy Holmes
It's not often that Jimmy Kimmel gets serious on Twitter, but the late-night host realizes substance abuse is no laugh matter.
Toronto mayor Rob Ford announced Wednesday that he planned to take a leave of absence and seek treatment for alcoholism following the reported emergence of a troubling photo. The embattled politician was a guest on Jimmy Kimmel Live in March 2014, and back then, the pair joked back and forth about a few of Ford's past embarrassing public moments.
But shortly after Ford issued a statement to NBC News confirming he would seek professional help to conquer his "problem with alcohol, and the choice I have made while under the influence," Kimmel responded with his full support. "All jokes aside," the comic tweeted, "I hope @TOMayorFord really does get the help he obviously needs."