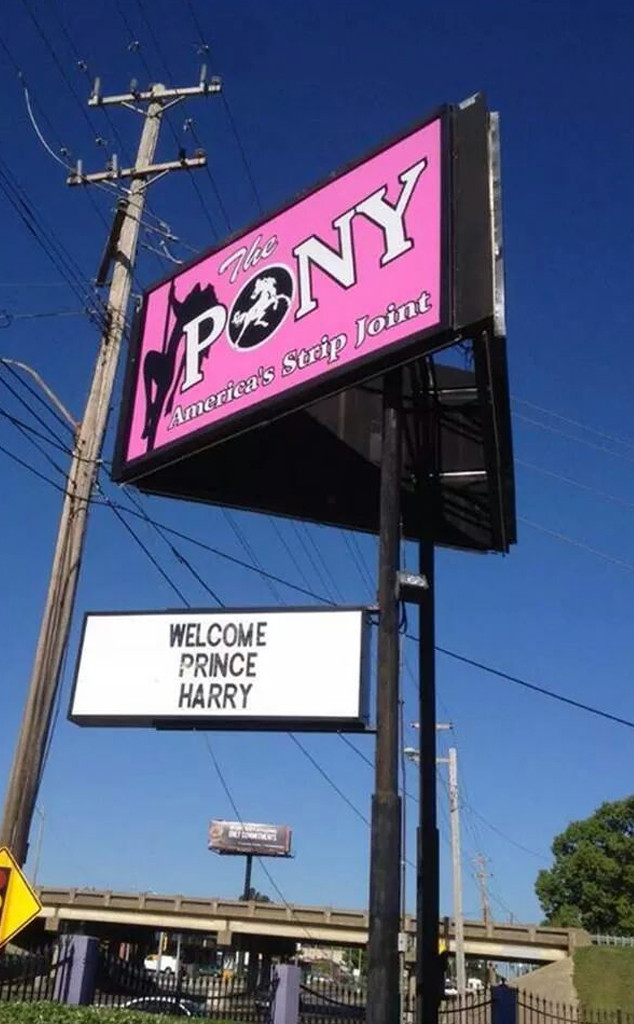 facebook
This Memphis strip club is apparently hoping to ride some royal coattails.
The Pony Club, which bills itself on its own sign as "America's Strip Joint" and is the largest topless gentleman's club in Tennessee, has posted a "Welcome Prince Harry" sign on its marquee in anticipation of the royal rolling into town with brother Prince William this weekend for pal Guy Pelly's wedding.
And there's just something about the civilian surroundings and Prince Harry's name underneath that flashy pink sign with the stallion logo and silhouetted pole dancer that makes for an awesome visual.
Not that the newly single 29-year-old is planning to make a stop there or anything, but he can consider this an open invitation to stop by for some VIP treatment. And his brother is totally welcome, too, but management didn't want to cause any trouble for the husband and father back home.