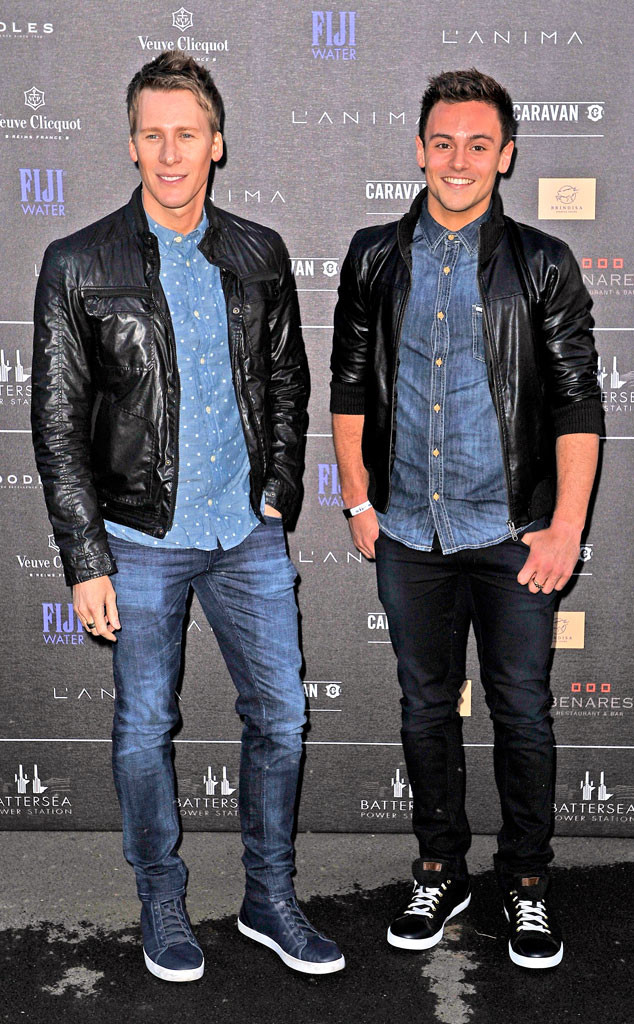 Gareth Cattermole/Getty Images
If great minds think alike and like minds make great couples, than do Dustin Lance Black and Tom Daley's matching outfits mean the two are built to last? This is starting to feel like a fashion math problem...
We're not sure if the Academy Award-winning screenwriter and his English diving boyfriend are supporting each other or the denim industry with these matching looks, but we're more interested in knowing if the modern greaser costumes were planned. Did Dustin show up at Tom's house to cries of, "not again!" Or are the handsome duo showing their style solidarity?