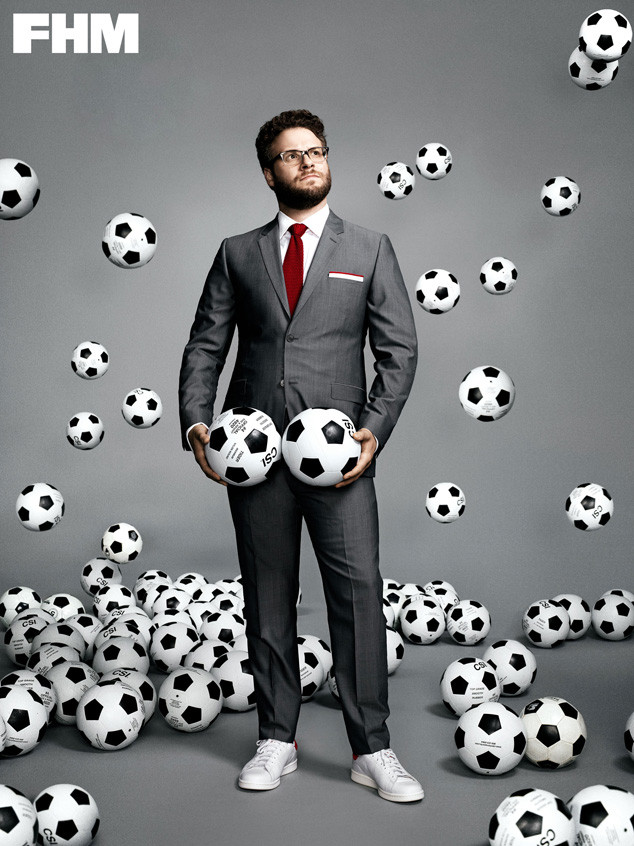 FHM
What's the one thing Seth Rogen knows nothing about?
"I'm not a sports fan in any capacity," the Canadian-born actor reveals in the latest issue of FHM. "I follow the outcome of no sporting events on the planet. I wouldn't even care if there was a Canadian soccer team, honestly."
However, the Neighbors star added, "I would like to smoke a joint with David Beckham, though. That would be cool."
"I pretty much smoke weed every day," Rogen tells the mag. "I work a ton, probably much more than anyone would like to think I do. But I do also smoke weed, which I don't think stops me from working a lot."