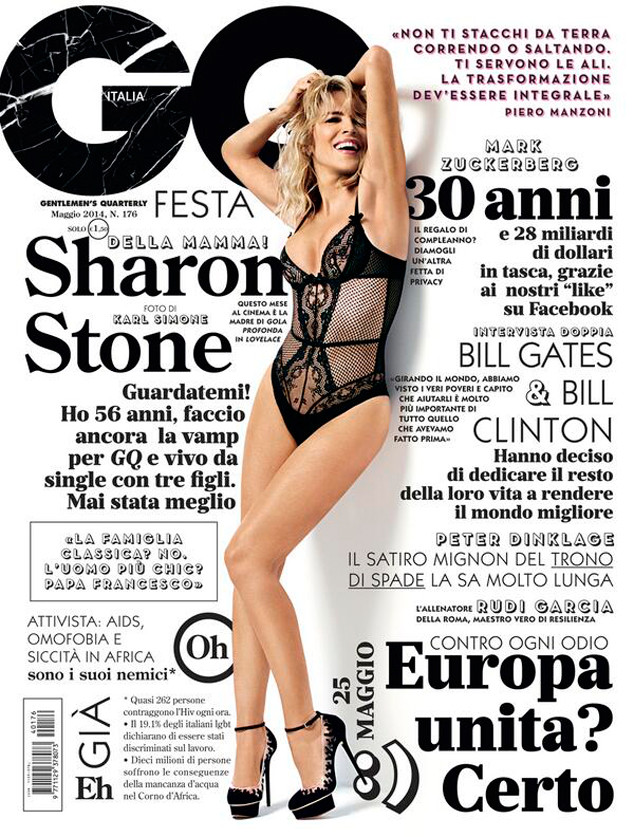 GQ Italia
Sharon Stone may not be revealing as much as she did in Basic Instinct, but the actress certainly has our attention nevertheless.
Yep. The 56-year-old star is definitely proving that age is nothing but a number by way of this sexy new cover for the May issue of GQ Italia.
Sporting a black mesh bodysuit, the blond beauty serves up some skin and happily shows the world that she's still got it.
And while you wouldn't know it from this hot shot, Stone has admitted to struggling with self-esteem as she has gotten older.