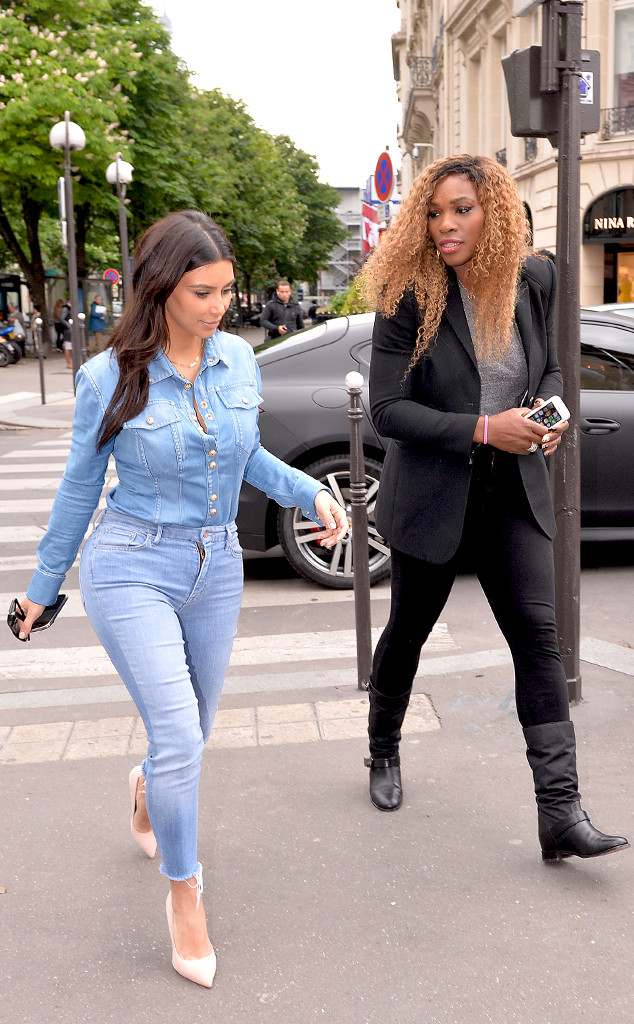 INFphoto.com
Kim Kardashian stepped out with pal Serena Williams in Paris earlier today wearing head-to-toe denim.
The E! reality star flaunted her fit frame in Mother brand skinny jeans and a matching chambray shirt and wore a pair of nude heels to finish off the look.
The famous friends caused a frenzy with fans outside of Kardashian's hotel as they made their exit alongside a few security guards.
The outing comes on the heels of the release of the final sales numbers from the brunette beauty's controversial Vogue cover with her fiancé Kanye West.
Despite the backlash, the April issue seemed to be a hit with readers as it's already sold over 500,000 copies, according to TooFab.