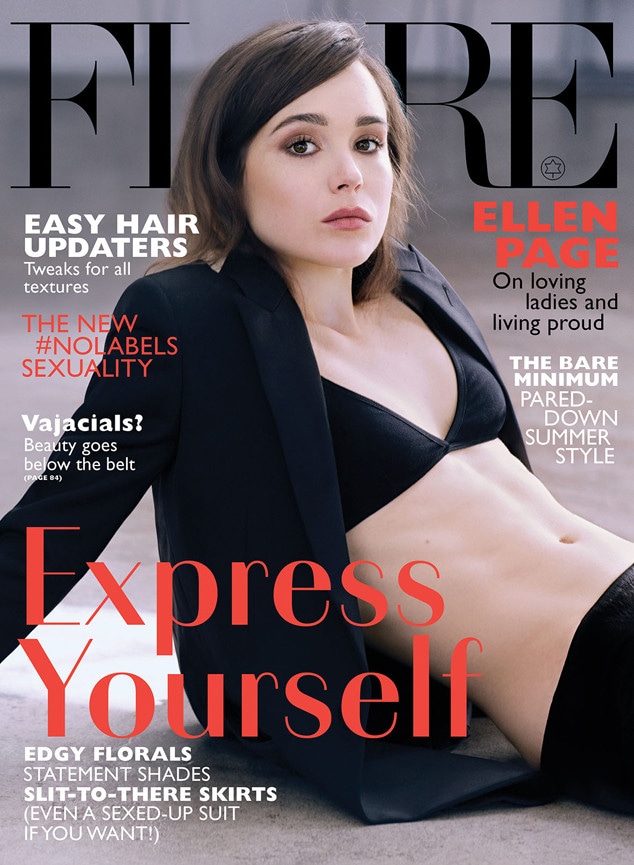 Flare/Nino Muñoz for StocklandMartel.com
Ellen Page is opening up about her decision to come out as gay.
The 27-year-old actress, who came out in February, admits she wasn't 100 percent confident about making the big announcement.
"I was very nervous. I was very nervous, yes," Page says in the new issue of Flare. "I was emotional, deeply, deeply emotional...You think you're in a place where you're all I'm thrilled to be gay, I have no issues about being gay anymore, I don't feel shame about being gay, but you actually do. You're just not fully aware of it. I think I still felt scared about people knowing. I felt awkward around gay people; I felt guilty for not being myself."
But in the end, Page says it was finally time to be honest about her sexuality. "The more time went by, the more something just happened," she said, adding, "an 'Oh my god—I want to love someone freely and walk down the street and hold my girlfriend's hand.'"
"I expected so much more hate," Page said of peoples' reactions. "It was just remarkably positive, which is beautiful, because it's indicative of the change that's happening."
As for one of her favorite perks since coming out? Being able to wear whatever she wants, including edgy, androgynous suits like the one she recently wore to the GLAAD Media Awards in L.A. "I felt happy and confident and the difference was huge," she said.