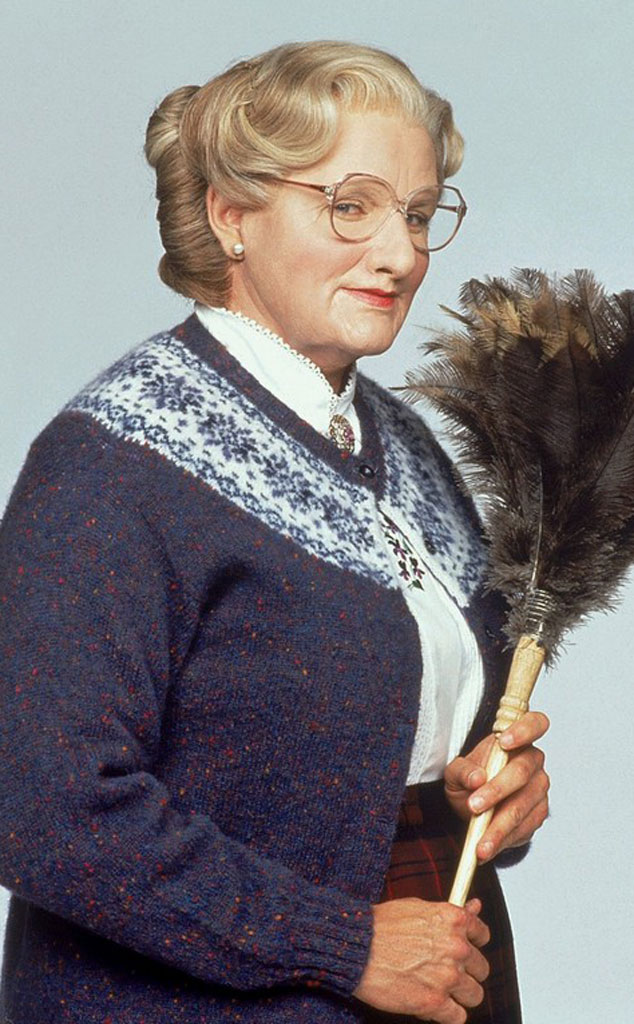 Twentieth Century Fox
Mrs. Doubtfire is coming back, dears!
Fox 2000 is developing a sequel to the 1993 comedy that will reunite Robin Williams and director Chris Columbus, per the Hollywood Reporter.
In the original Mrs. Doubtfire, Williams played a father of three who went undercover as a Scottish nanny. His wife (Sally Field) decided she wants a divorce and wouldn't allow her estranged husband to spend time with the kids. But, the Mrs. Doubtfire facade fooled her and the entire family (at first, anyway), allowing the incognito dad to spend more time with his family.