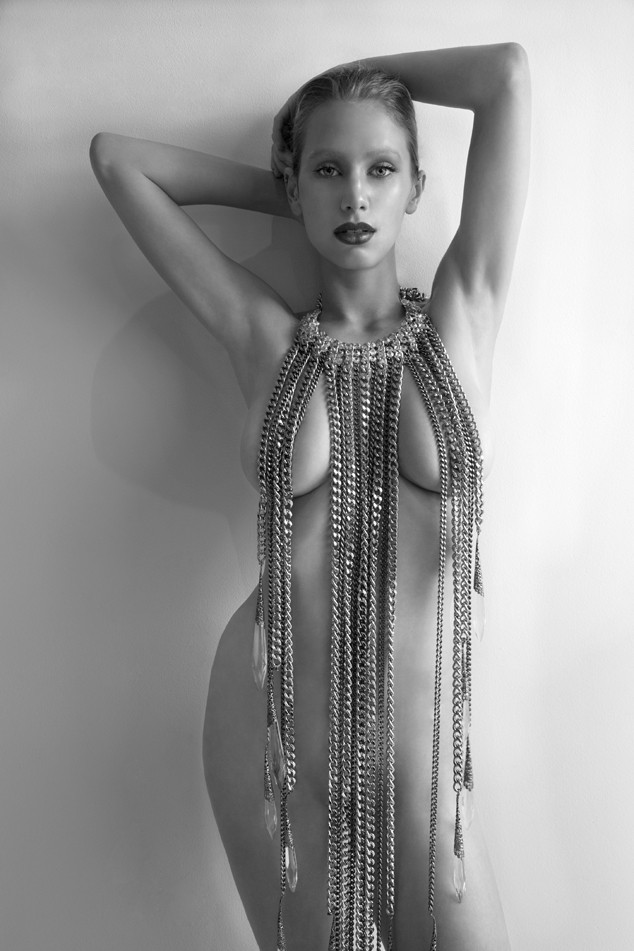 Tony Duran/Treats!
Dylan Penn may have turned down an offer to strip down for Playboy, but that doesn't mean she wasn't ready to get naked for another magazine.
Sean Penn and Robin Wright's model daughter is showing off her body on the cover of and inside Treats magazine. On the cover, she leans against a wall cupping her breasts while she holds a Fendi bag that falls in place to cover her nether regions.
In one inside shot, she's wearing nothing but a Kendall Jenner-esque mesh top from vintage store Decades. Another uses an elaborate oversized necklace hanging from her neck to cover her NSFW body parts.
"That was definitely an experience I will never forget," she tells the mag about working with photographer Tony Duran. "I never would have guessed getting naked--using a Fendi purse to cover my vagina--would be so challenging!"