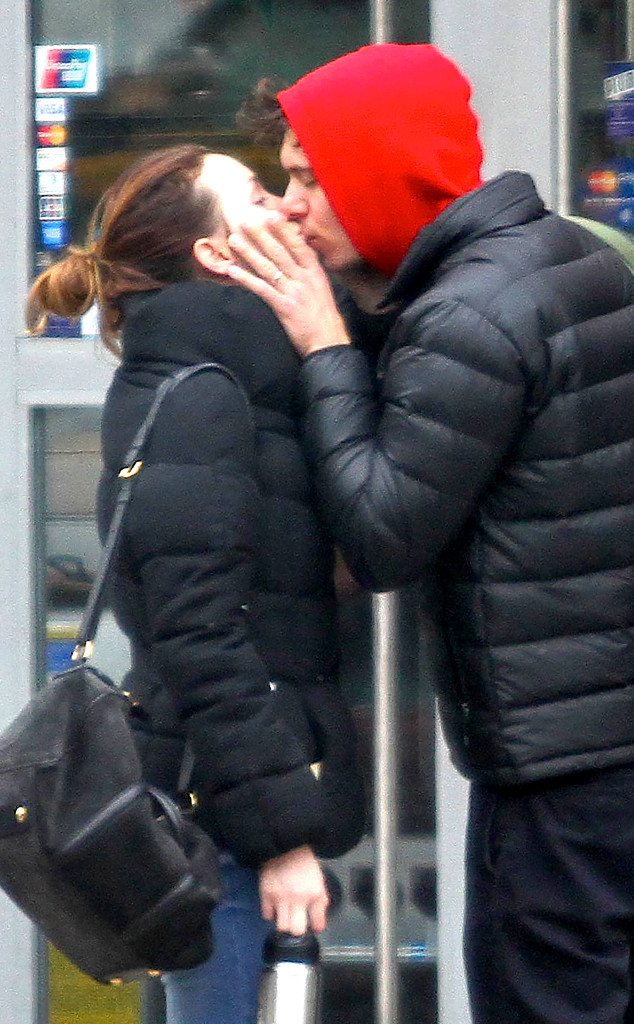 LUIS JR RODRIGO/RAMEY
It's almost like being at Adam Brody and Leighton Meester's wedding.
Just picture the Gossip Girl star in a white dress and her actor love in a suit and...presto! It's the you-may-kiss-the-bride moment right there!
The recently married couple, both bundled up in puffy black coats, were spotted smooching today in Manhattan. Brody tenderly cupped his wife's face with his left hand, resulting in a picture-perfect clear view of his wedding band.
While Brody flashed his ring on his way to the gym on the very day the news broke of their marriage, Meester only barely revealed her own matrimonial bling almost a month ago.