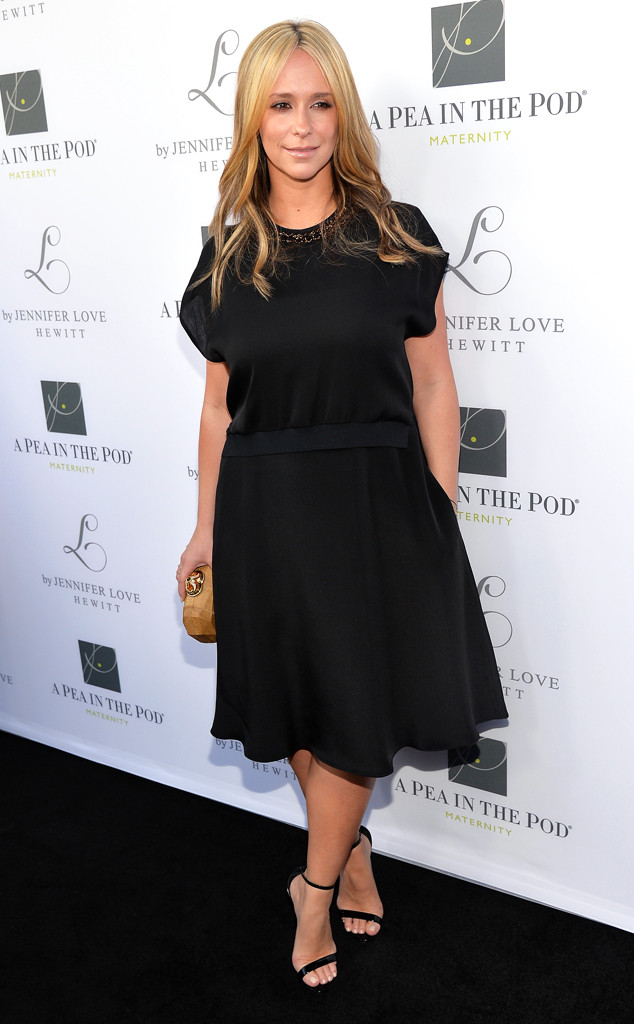 Michael Buckner/Getty Images
New mom Jennifer Love Hewitt isn't sugarcoating the fact that it's not the easiest thing to lose the baby weight.
At last night's launch party for her new A Pea in the Pod maternity clothing line L by Jennifer Love Hewitt, the 35-year-old actress admitted she's not obsessed with losing weight and getting super-skinny just four months after welcoming baby daughter Autumn (and rightfully so!).
"It's hard, it's really hard," Hewitt told E! exclusively of her post-pregnancy status. "And I wasn't sure where I was going to fall and what was going to happen and how I was going to feel. It just feels great to sort of be honest about the fact that it is tough and these clothes make it a little easier, make me feel beautiful. I'm still in a lot of my pregnancy clothes and there is just where I feel good right now. Everything hasn't returned back to where I want it to be and put on my other clothes and feel good about that."